RRU grad launches national emergency journal
Topics
Featured
Share online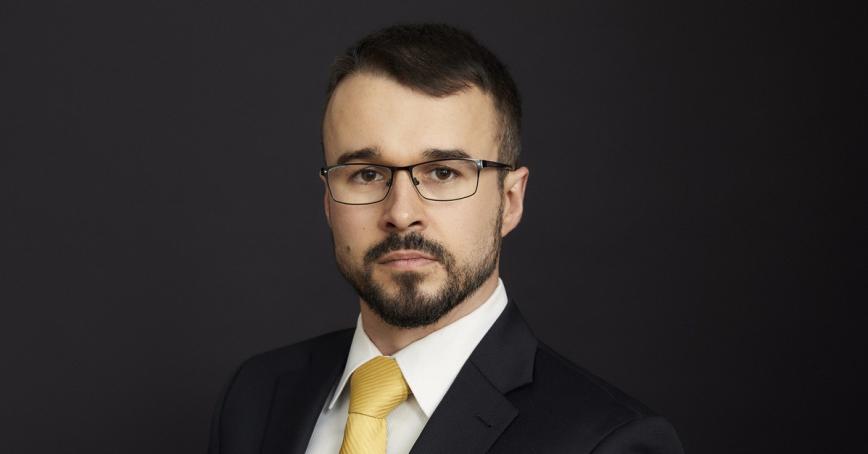 He has worked in the middle of massive wildfires, widespread floods and a polar vortex so severe it was a threat to human life.
And, now, Simon Wells has a new challenge: publishing a scholarly journal.
A 12-year member of the Canadian Army and former employee of Public Safety Canada, Wells is now a City of Toronto emergency management co-ordinator as well as CEO of the Canadian Journal of Emergency Management (CJEM).
Wells, who completed a Master of Arts in Human Security and Peacebuilding in April 2020 at Royal Roads University, started that publication while working in Toronto's Emergency Operations Centre. Now, he serves on its immunization task force, helping plan and run nine city mass-vaccination clinics, but the myriad effects of COVID-19 weren't the journal's catalyst.
It was the search for "a source for professional values and practices specific to Canadian emergency management," he says, that prompted the idea, which came to him while he and his wife sat on a beach, pre-pandemic.
And that related back to his time in the military, where he read and contributed to the Canadian Military Journal. "In the military, you have a core set of values, and everybody in the military is supposed to believe that and behave according to those values… In the army, it's loyalty, courage, integrity and discipline," Wells says.
"And I didn't find that in emergency management and it kind of surprised me."
A source for Canadian emergency managers
Canadian emergency planners borrow heavily from U.S. sources, he says, but this country's hazard environment, federal government structure and relationships with provinces and Indigenous Peoples is different from its southern neighbour. And if there was to be a set of uniquely Canadian principles for his profession, there needed to be a central repository for them.
Thus, CJEM, a federal non-profit that bills itself as "an open-access journal that publishes peer-reviewed papers in the field of Canadian emergency management." The first edition, published in January 2021, further states its case: "Our goal is to go beyond the purely theoretical and to provide collective knowledge that can support strategies that can be operationalized by front-line practitioners."
The response from those practitioners has been "overwhelmingly positive," Wells says, noting his profession works off the strengths of networks and both their shared and unique knowledge.
That inaugural CJEM issue features articles with headlines such as: "The 2018 Toronto Van Attack: Understanding the Disaster by Looking at Vulnerability, Tactics, and Motives;" and "Nurses' Perception of Readiness for Mass Casualty Events Involving Children."
If it sounds complex, it is, because people who work in emergency management face complex challenges daily while preparing for and thinking of the unthinkable. For instance, prior to working on TO's mass-immunization clinics, Wells had roles in planning and logistics in the Emergency Operations Centre "and in my day job, I'm a nuclear emergency planner, so I come up with plans for how we will respond to a — fingers crossed — reactor meltdown at Pickering Nuclear Generating Station, which is about 40 km up the road."
"Solving problems, I think, attracts a lot of people to emergency management," he says. "It's a field that has a lot of complexity, compounded vulnerabilities, compounded issues."
Wells credits his studies at Royal Roads with not only focusing him on the field of emergency management but, also, focusing "my practice on creating or enabling immediate relief for people… who are suffering [due to] any type of hazard."
"It think it equipped me, in a sense. I can understand how structural issues and system-wide and national-level issues can affect people, and what that looks like in their day-to-day life.
"It gave me an understanding of what emergency and what hazards and threats really look like on the ground. It's not a disaster movie-type of thing," he says, referring, as an example, to issues such as refugees crossing the U.S. border into Quebec. "It's less pronounced and, I think, it's more urgent."
Wells also praises RRU for creating spaces for conversation and exploration amongst masters cohorts, saying his group boasted a variety of experiences, with ex-military types like himself and students with social work backgrounds mingling and learning from one another.
"I think that's the most important part of the program… Just yesterday, I called somebody who was in my cohort two years ago… It's been really valuable."
• The second issue of the Canadian Journal of Emergency Management is scheduled to be published in July 2021.