RRU alum gives leadership the royal treatment
Topics
Featured
Share online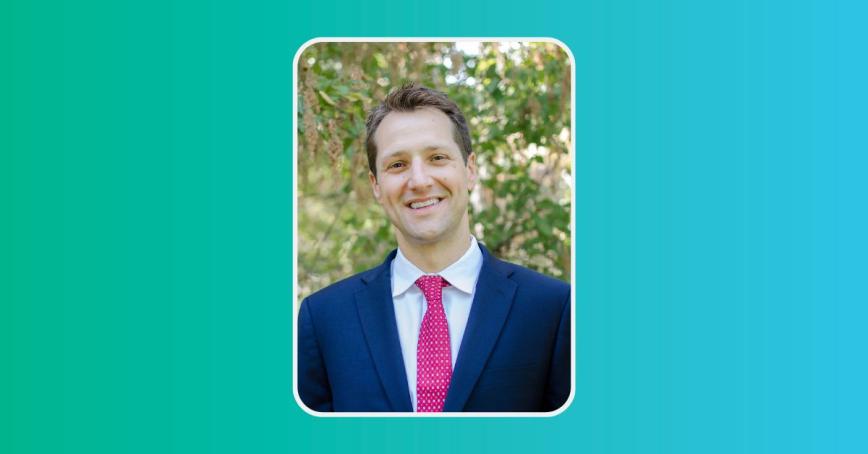 Royal Roads alum Damian Kowalewich understands leadership.
He's a three-term city councillor for the Town of View Royal, an instructor at Dalhousie University, a minor hockey coach, a senior leader of the Saanich Police Department, and Chair of the West Shore Parks and Recreation Society.
These roles are among the reasons why he was chosen to represent Canada in the 2023 Duke of Edinburgh's Commonwealth Study Conference — a two-week conference starting in Banff, AB, and travelling across Canada to finish in Montreal, QC. The conference will bring together emerging leaders from all the Commonwealth nations to leave behind their usual roles and, together, examine the relationship between industry and community.
"It's a humbling experience," says Kowalewich. "I am proud and excited and it's something that I don't take for granted."
In addition to 50 Canadian delegates, there will be 250 delegates from other countries in attendance. Kowalewich was chosen to serve as one of 15 study group leaders, who will guide the 20-person study groups as they explore the theme of "Engaged Leadership for Inclusive Change".
"Representing Canada on the global stage is an honor and I promise to give my full effort," he adds.
Kowalewich feels that his time studying for a Master of Arts in Professional Communication has been transformative for his career, giving him the chance to learn about Canada's global relevance and influence in the context of communications.
He found that both curriculum and assignments were topical and flexible, and he was able to adapt the program to fit with ever-shifting global issues.
"It was a cutting edge two years. I have grown personally and academically because of it."
Kowalewich is looking forward to presenting to Her Royal Highness Princess Anne at the Commonwealth Study Conference. Although, his top priority is to bring the knowledge he gains into his own community.
"The real change will happen when we share the findings with our communities," he says. "As leaders, we must share this newfound knowledge and promote positive values to others."
---
We always want to hear stories about the people, programs and places that are the Royal Roads experience. Share yours via the RRU Story Exchange and it could be featured on our website and social media.