President Steenkamp: Statement on the Russian invasion of Ukraine
Topics
Share online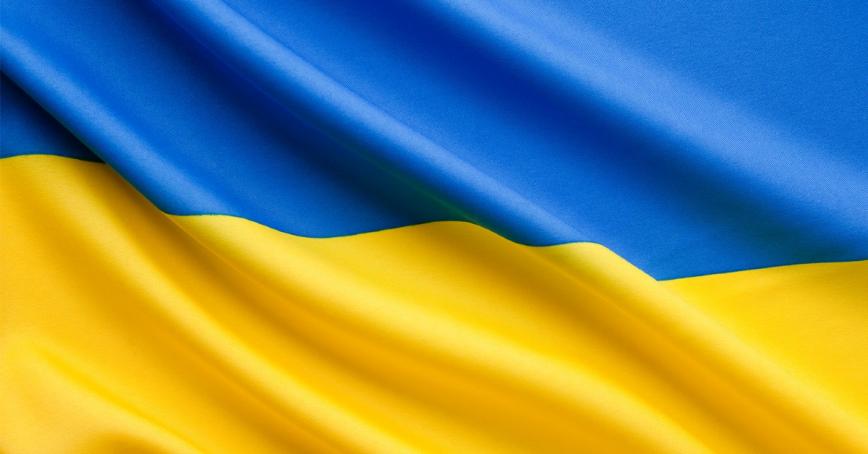 The Royal Roads community feels deep sorrow and outrage over the attack on Ukraine this past week. And we join universities across Canada in condemning what is clearly a bid to subjugate a free, democratic country — and the squandering of countless innocent lives along the way.
One of the most important roles of a university is to provide crucial expertise and insight during times of enormous crisis, and to convene conversations that can make progress toward solutions. And Royal Roads University is eager to make whatever contribution we can to advance the crucial work of bringing this conflict to a swift, lasting, peaceful and just conclusion.
We are an international university, and we have colleagues, partners, faculty, students and alumni connected to Ukraine. Some are there right now. Others have friends and family who are in harm's way, whose lives are in danger, whose fates are unknown. We have reached out directly to students from Ukraine, offering support and resources. And to everyone who has been affected by this conflict, please know that we are thinking of you — with every hope for your well-being, and the safety of those you care about.
The images of defiant courage we have seen over these past several days have been breathtaking. They have captured the imagination of many in this part of the world, and understandably so. But they don't obscure the terrible suffering that this war is inflicting on everyday people, on children, on the elderly — or the tremendous danger it poses.
The injustice of this war is overwhelming. The injustice of all war is overwhelming, whether it's in Kyiv or Kabul, Syria or Myanmar, Yemen or Ethiopia, the drug war in Mexico or the guerilla war in Colombia. Many in the Royal Roads family know this first-hand.
So we at Royal Roads rededicate ourselves today to the work of finding solutions: solutions rooted in equity and justice, solutions that can endure. We stand with and among those who are working to end this war, and all wars. And we stand with everyone committed to restoring democracy and peace in Ukraine.
Dr. Philip Steenkamp is president and vice-chancellor of Royal Roads University.