President Steenkamp: National Day for Truth & Reconciliation
Topics
Share online
Hay'sxw'qa si'em, friends and family.
I am speaking to you from the Lands of the Xwsepsum and Lekwungen ancestors and families on the first National Day for Truth and Reconciliation.
Our university is closed today so we might reflect on the truth of what happened to Indigenous children at residential "schools" across the Land we now call Canada. Land on which the last residential "schools" closed just 25 years ago. A country where thousands of Indigenous children were taken and many were buried far from their homes.
This day is an opportunity to honour those who were lost, the Survivors, and the families and communities who continue to grieve. An opportunity to commit to understanding our past and present, and to advancing reconciliation.
I have thought deeply about what reconciliation means to me. Both as a newcomer and as leader of an educational institution.
To me reconciliation means understanding the history of the oppression of indigenous people, confronting the inequities that continue today and working together to envision and create a just future. It also means creating space for Indigenous Peoples — for their stories, dreams, art, activism, knowledge and teachings
We can only do this together. We must push for adoption of the Truth and Reconciliation Commission's 94 Calls to Action. We must seek justice for those children and for Indigenous Peoples, Ancestors and Families.
The Honourable Justice Murray Sinclair, Chair of the Truth and Reconciliation Commission, pointed to education as the key to reconciliation. He said "Education got us into this mess and education will get us out of it."
At Royal Roads, we are in a unique position as a research university to take on a framework for action. To promote understanding of Indigenous ways of knowing and being. To contribute to repairing the effects of oppression. To apply Indigenous protocols to research with Indigenous Peoples. To commit to learning about the past and its impact on Indigenous People. To celebrate Indigenous culture and respect the people of these lands.
There are many ways you can get involved. I invite you to learn more on our website.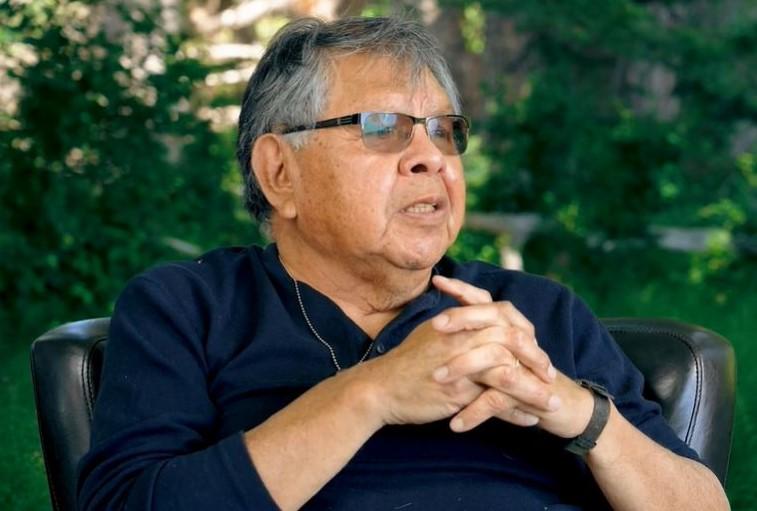 This shirt I'm wearing has a powerful design by one of the Elders of the Heron People Circle here at Royal Roads, Clarence "Butch" Dick of the Lekwungen Nation. It speaks to the origins of the Heron People Circle and reinforces that Every Child Matters. Thank you Butch. And my heartfelt gratitude to all the Elders and Old Ones of the Heron People Circle who guide us forward.
If you wish to share an image of yourself honouring Orange Shirt Day, I invite you to also share what National Day for Truth and Reconciliation Day means to you and what your commitment is to reconciliation.
Today is a day to think, to reflect, to confront the truth and, most importantly, to commit to action
It is a day to chart our way forward, together, on this journey of reconciliation.