This podcast asks: 'What the f*** is biodiversity?'
Topics
Featured
Share online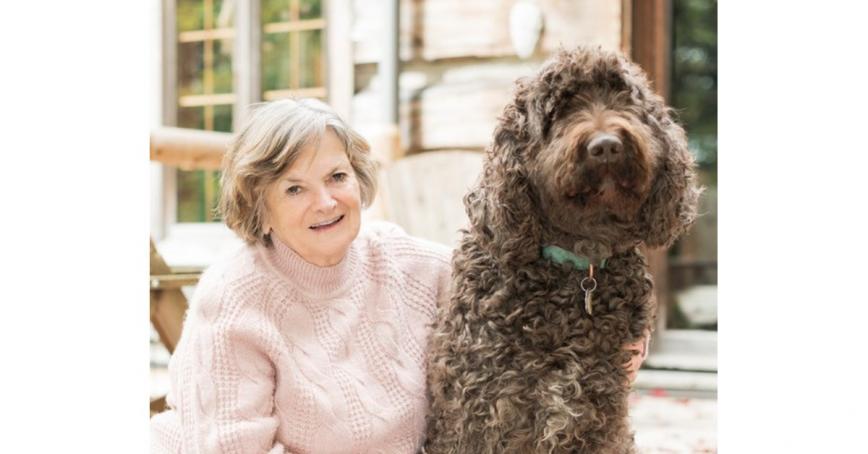 Ann Dale knows a lot of f-words.
She knows flora and fauna, forest and freshwater, foliage, fungi and fertile.
But it's that other f-word that is key to her latest effort in a decades-long mission to educate Canadians — and their government officials — about the environment and sustainability.
Dale, who is director of Royal Roads University's School of Environment and Sustainability as well as a researcher, public advocate and environmental policy analyst, recently added another item to an impressive CV: host of a podcast called "What the f*** is biodiversity?"
Its creation is an extension of the educational work of the National Environmental Treasure (NET), which she helped found and which received funding from the Hewitt Foundation to do a social media campaign about biodiversity.
So, what is biodiversity? This is from the podcast page: "From bears, salmon and worms to trees, soil and fungi, biodiversity is the library of life. It is the diversity of species living in an area and the relationships we have with one another. Sadly, one million species are already at risk of extinction and many are disappearing 1,000 to 10,000 times their natural extinction rate."
"I happen to think that the biodiversity imperative is even greater than the climate change imperative," Dale said. "And that's quite simple: There's no second chance from extinction.
"We are in serious, serious trouble right now. And if you start working to generate biodiversity, you'll get climate change [benefits] as a byproduct."
Partnering with Victoria, B.C.'s Lot2 Media, NET and Dale created a podcast series in which a variety of experts share with her and listeners their insights into the biodiverse world around us, from things we can see — such as giraffes, the food we eat and, in an upcoming episode, bees — to things we can't — the tiny critters in the soil beneath our feet.
Learning more about a "complicated, beautiful word"
"If you don't know something, you can't love it," she said.
"It's such a complicated, beautiful world… You can't know it all," said Dale from a cabin on Maskinonge Lake, 59 km from Ottawa, that she shares with her husband of 38 years, Bill Voller.
Dale has done her best to know it all based on a life spent in the wild, in government and doing research. Growing up in the nation's capital, "I always played outside. And I always had dogs from the time I was six."
She signed on with the federal government out of university and was an executive in the civil service for more than 23 years, doing a variety of special assignments, from working on an anti-inflation board to helping set up Canada's first federal government department outside Ottawa in Atlantic Canada. In 1987, she was recruited from the Privy Council Office to help set up the National Roundtable on the Environment and the Economy.
At Royal Roads, Dale said she is "regenerating and revising the Masters of Science in Environmental Management" based on her own extensive research over the last 20 years into MC3, or meeting the climate change challenge.
"I was always attracted to starting new things."
Thus the podcast — "I had never listened to a podcast [before]" — and that word. 
Dale said she was uncertain about using "f***" in the title, concerned it would turn off potential listeners of her generation. But her collaborators at Lot2, a branding and marketing agency in Victoria, B.C., convinced her it would be edgy and catchy, she said, and would attract listeners.
"It has worked. We have attracted young people in droves to our podcast series. It's really resonated." 
Now that the podcast is established, what the f*** is next in her continuing pursuit and sharing of environmental knowledge?
TikTok.