Topics
Share online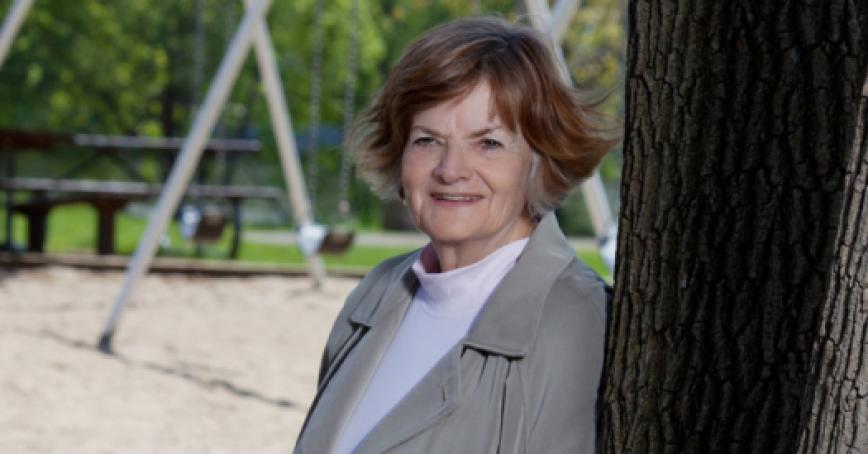 Though the research for MC3: Meeting the Climate Change Imperative is wrapping up, the work of the team continues to make an impact. Research team members from Royal Roads University will give multiple presentations at the Eco City World Summit in Vancouver Oct. 8, and Prof. Ann Dale, Principal Investigator for MC3, will also serve as a panel member at the Livable Cities Forum in Victoria Oct. 28.
The summit is being hosted in Vancouver for the first time, and brings together about 1,000 international delegates to focus on ecologically sustainable urban design. Dale says she wants to impart the urgency of climate action.
"The message I'm hoping they take away is first of all the urgency, of acting immediately. We have enough science, information and technology to address climate change now; we have the capacity to build carbon restorative buildings. There's so much that can be done from the micro to the macro. There are so many different small steps we can take, so now it's about political will."
Royal Roads Banting Postdoctoral Fellow Dr. Rob Newell will present his research focusing on the co-benefits of integrated planning for climate change. These are benefits that come from climate action are not directly linked with the main missions of mitigation or adaptation, he says, such as making neighbourhoods walkable to reduce vehicle emissions positively affecting human health.
"One of the major outcomes from MC3 is that communities that engage in climate action in a more integrated way are generally finding the most success with their plans and policies and strategies," says Newell.
Other research highlights MC3 team will present include:
people's beliefs about change (what is transformative to one person may be perceived as incremental to another);
summaries of the MC3 project research, including ways to get communities to move toward sustainable development;
creative uses of social media to communicate research outcomes to diverse audiences;
the importance of climate action policy coherence at all levels of government.
Pulling away from the combative public narrative on climate action and inspiring people to make change now is a cornerstone of Dale's research and public policy recommendations.
"It's possible and doable. It's up to our political leaders, but it's also up to all of us," says Dale.
Learn more about MC3: Meeting the Climate Imperative or try the "scenario explorer" tool on the project web site to look at possible futures. The EcoCity World Summit is Oct. 7 to 11 in Vancouver and the Livable Cities Forum takes place in Victoria Oct. 28 to 30.