Topics
Featured
Share online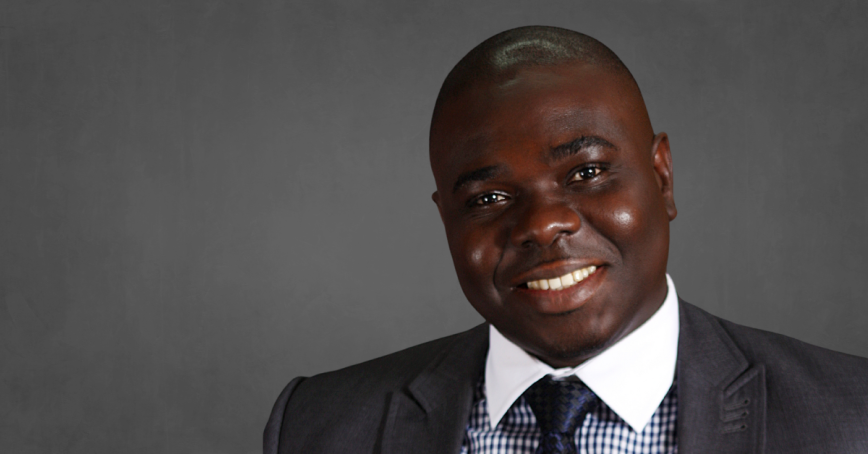 Tade Owodunni loves to learn and that passion has taken him from his native Nigeria to the Netherlands and, most recently, to Victoria, BC.
Now, that love of learning has led to two accolades for the Royal Roads University Doctor of Business Administration student:
Owodunni was invited to join the Canadian Education and Research Institute for Counselling (CERIC), a charitable organization that advances education and research in career counselling and career development, after being one of four winners in an essay contest. He has also been appointed to serve as a graduate student representative on CERIC's Content and Learning Committee.
And he was selected to present a poster on his research at next year's Cannexus, a CERIC career development conference.
For the first, he wrote an academic paper titled The New Abnormal: Revisiting Workplace Presenteeism During COVID-19, expanding on an idea suggested by a member of his RRU DBA cohort. The paper examines the challenges facing mostly hourly workers, many of whom face the moral dilemma of going to work despite experiencing symptoms of illness, or for those who aren't symptomatic, potentially putting themselves in danger of catching COVID-19.
For the 2023 Cannexus National Career Development Conference to be held both virtually and in-person in Ottawa, ON next January, he will be speaking about yet another passion of his, the long-term benefits to small and medium-scale enterprises in emerging markets, of adopting corporate governance approaches — including environmental, social and sustainability governance concepts — usually associated with larger corporations. Owodunni's goal, he says, is to not only help small businesses survive, but also to grow and support the families involved in these businesses. Those thriving businesses will allow their owners to contribute positively to society and yield spiral effects of wealth creation, sending their children to school and advance their lives, he says.
While there are big angles to the subject — stimulating economic growth, fighting world hunger — he notes that the topic, at a micro level, hits close to home, too.
"Growing up, I watched a lot of people whose lives changed dramatically simply because their parents' lives changed dramatically," he says, referencing job losses where decisions that affected employees' livelihoods were outside of their control. "It's personal for me because I have witnessed quite a lot of destruction of life — people with such wonderful potential losing out on the chance to become greater in life."
His own life is focused for now on adding to an impressive list of accomplishments and competencies: He holds Bachelor and Master of Laws degrees from the University of Ibadan and the University of Lagos, respectively, as well as a Master of Business Administration from Business School Netherlands. Back home, he has worked as a corporate lawyer, corporate governance practitioner and a certified chartered tax professional as well as a compliance and ethics specialist. And he currently manages a small corporate services firm that specializes in corporate restructuring, company incorporation, company secretarial practice, board management and support.
He plans to take his DBA and Canadian experience home to Nigeria (and to other developing economies), where his wife and two children remain, to aid small- and medium-sized businesses there.
"I have a philosophy that learning is a lifelong journey," Owodunni says. "As a human being, you start to die when you stop learning.
"I come from an environment, from a society where we value education a lot. We love gathering and sharing knowledge because we believe it's the pathway to… changing the world for good.
"So, continually learning new things and, then, practicalizing what we've learned has been a way toward improving the lives of others. It's just something that never stops. There's so much out there to learn."