Leading with courage in the time of COVID-19
Topics
Featured
Share online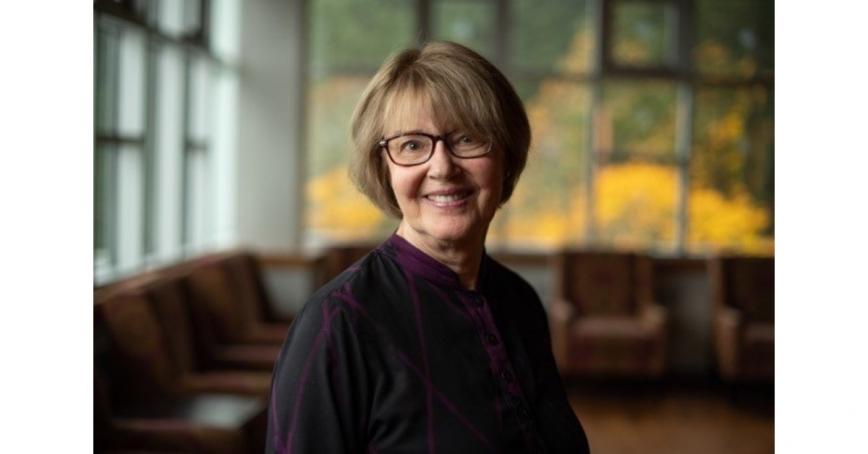 Balancing a career and grad school is a feat. Doing it while the COVID-19 pandemic turns your workplace upside down is a whole other ballgame.
For teachers and the more than 100 doctors, frontline nurses, senior administrators, directors, managers, and allied health professionals working toward their Master of Arts in Leadership – Healthcare Specialization, 2020 demanded new approaches to learning and a heightened sense of what it means to lead, both personally and in the workplace.
Few people understand the challenges as much as Barb Stoddard, an associate faculty member and graduate of the program. She looks at the turbulent environment in acute care, public health, community and mental health and addictions with a combination of sadness and optimism.
"These are very heavy times for our health care leaders. My experience has been that peoples' choice to lead in the health care system stems from a call to care and make a difference. During a time of crisis such as this, this can often come at the expense of the health care leader's personal well-being," Stoddard said.
"And they are tired. They are tired and yet they are incredibly committed to doing their best in their studies and to lead within a system that is totally unpredictable right now."
Part of the program's response has led to innovative ways to adapt without lowering academic standards. Some of the written assignments and activities have been adapted to offer the option to participate in a conversation to demonstrate learning.
"We set the container, with what we expect to hear, and then the students design it. The response has been gratitude. The message is, do your best at this time."
A career in caring and learning
Stoddard's career path includes 20 years in clinical practice (physical and occupational therapy), two decades of administrative leadership with Vancouver Coast Health – Richmond, and as an admired teacher and former program leader in the health specialization program.
At the end of December, she will step down from her faculty position in the 12-week residency-based program that she has taught in since 2003, but will continue to be involved through online teaching and support from her home in Richmond.
"It's the right time for me to create space for others to teach at Royal Roads," she said. "There's an opportunity to make a difference in the lives of very dedicated health care leaders. Royal Roads is focussed on enabling others to feel valued. It's a culture of respect, openness and it's a culture of fun, which enables me to work beyond my capacity at times."
The supportive, caring environment is something that runs deep in Stoddard's experience at the university. She initially came to Royal Roads as a member of the health leadership program's inaugural cohort of 25 students. The group's second day in residency was on Sept. 11, 2001.
"That was a day of immense crisis in the world and out of crisis came connection. As a cohort, away from our families and our workplaces and communities, we bonded and built a connection based on being real together. We built a learning community of great strength out of crisis. And I think that's an opportunity today, too."
A 2019 recipient of the Kelly Outstanding Teaching Award, Stoddard built her approach to teaching on the foundation of mentorship of other faculty – that, and her experience as a student.
"I learned that the most effective model of teaching is not a model of telling. To me success is measured when an individual understands and demonstrates their capacity to integrate new learning with their current way of leading, and experience success in their workplace. It's applied learning."
And during "unpredictable, disordered times" in health care, Stoddard says leaders also need to draw heavily on their compassion and courage.
"There's no greater gift, as a faculty member working with these students and supporting them in that quest…to lead with grace and goodness. That's what this program gifted me with when I was a student."