Indigenous Grads of RRU: Christine Johnson
Topics
Featured
Share online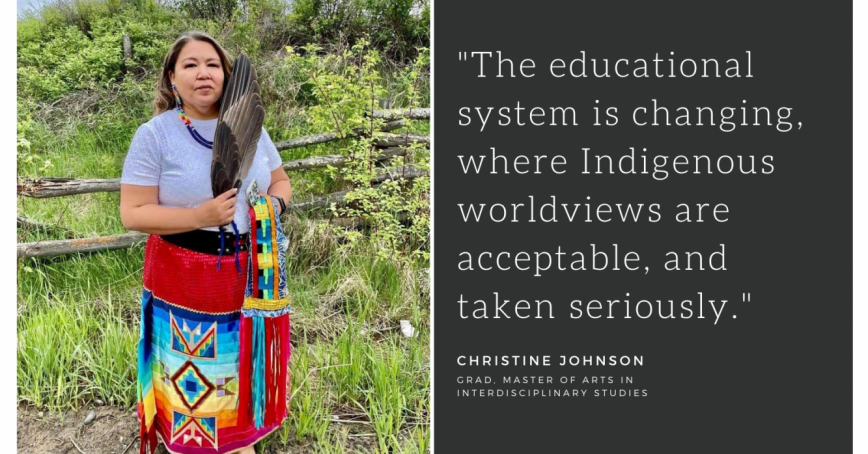 Indigenous Grads of RRU is a new series introducing you to recent Indigenous grads through their own storytelling.
Today's storyteller is Christine Johnson from the Esk'etemc First Nation and Secwepemc Nation; her home community is Alkali Lake, BC. She recently completed her Master of Arts in Interdisciplinary Studies.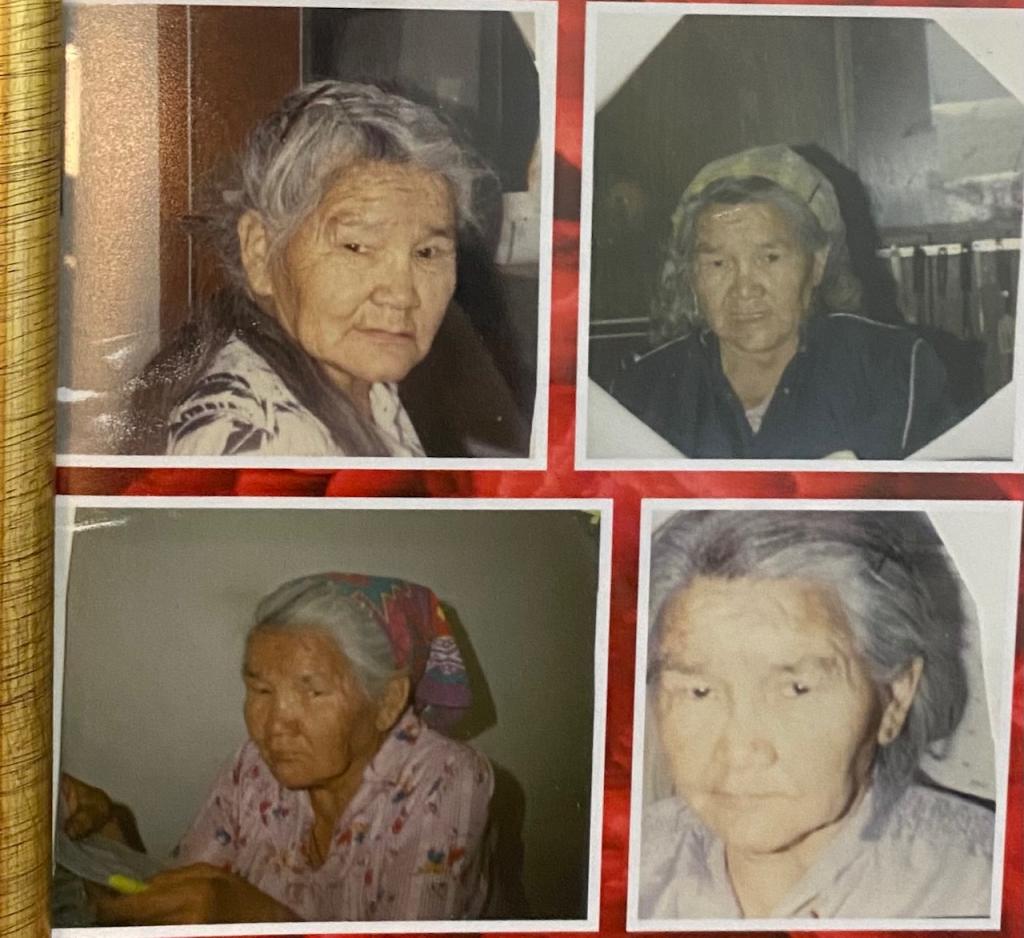 "My grandma, Lottie Robbins, was a matriarch. Lottie was a Knowledge Keeper and a leader, continuously practicing the Secwepemc protocols and traditions. At funerals, community events, dances, tournaments, and other events she was highly active with her energy and contagious smile and work ethic, therefore she was well respected in the community.
"If anything needed to be done, she was there. Like any Elder of her time, she was into the cultural and traditional practices of berry picking, hunting and fishing and she maintained the family garden. She got us into this work ethic. 
"She passed some of those things down to my mom Edith Robbins and her siblings, who passed it down to us. We had to follow the strict guidelines for the protocols and traditions, and we still practice those today based on what was taught to us. 
"All these teachings built a resiliency and strength among us, as Indigenous women, in not backing down from what needs to be done. Somebody's got to do the hard work. Who would ever thought I would be able to implement my grandma as a leader in any of my graduate level courses?
"One of the big things that I've taken away from the master of arts program was being able to integrate the Indigenous perspectives and Indigenous worldviews into my academic writing. I was always struggling trying to write from a western perspective. Once I realized that our oral stories and knowledge was recognized this was a turning point that changed my whole writing style and my whole perspective in my writing. 
"The educational system is changing, where Indigenous worldviews are acceptable, and taken seriously. So many of my teachers love hearing the stories about my grandparents, hereditary chiefs, the leadership, Knowledge Keepers, and cultural practitioners. Verbal history and storytelling is a part of our Indigenous worldviews and perspective and those are recognized in academic papers. 
"It changed by my view of the educational system, whereas, maybe even 10 years ago, it wouldn't have been possible to write a story about your grandma being a leader as part of your graduate studies coursework and have it be recognized as valid academically. I come from a long line of matriarchs and it is my responsibility to carry on their legacy as a Secwepemc woman."