If there's a wrong, how do you right it?
Topics
Featured
Share online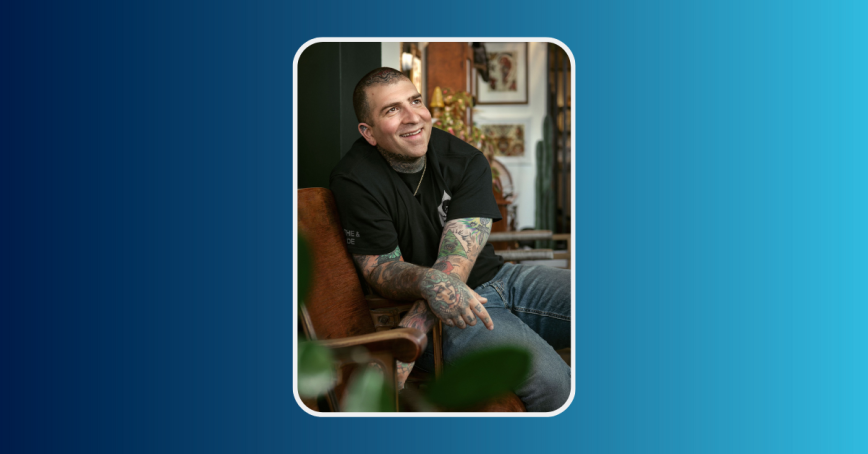 Turning points in life are often prompted by unexpected events. 
For Michael Frank, it was the death of a close friend in 2018. He had been a paraplegic, and after his death, his family discovered his memoir where he wrote about his struggles with accessibility. 
"I had known him a long time, and it's not something he had talked about," said Frank. "It was foreign to me, and very moving."
So moving, in fact, that he launched a non-profit called the Evan Shaw Accessibility Foundation, helping to raise money and install accessibility equipment, like home elevators and wheelchair lifts. 
Frank's new volunteer work drew on his professional skills, building elevators. But it also drew from his growing involvement in his company's union. Frank had recently joined the executive of the union board, getting involved with collective bargaining and grievance arbitration.
"I started to transition away from spinning wrenches toward the world of reading lots of books," he said. 
"I started to transition away from spinning wrenches toward the world of reading lots of books."
His advocacy work pushed him to reconsider his established career and contemplate post-secondary education. It was a surprising turn for Frank, who dropped out of high school and earned his GED about a decade later. 
"I never liked school when I was younger," he said. 
He never expected to end up at university at age 37. He knew of Royal Roads University through friends who had attended. A career counsellor at RRU pointed him to the Bachelor of Arts in Justice Studies. 
At first, he wasn't keen on the program, assuming it focused exclusively on training future police officers. He learned, however, its mandate is much broader. The Bachelor of Arts in Justice Studies is for anyone who is working or wants to work in places related to justice, like the police service, helping victims, or legal teams in government or businesses.
Frank says he came to think of the degree in this way: "If there is a wrong, how do you right it?" 
It doesn't matter if that's advocating for someone who can't get discharged from hospital because there are stairs at home, or for someone who has been discriminated against because of their gender, he added. 
He soon sold his house in Calgary and moved to Victoria to start his program in August 2022. He gained admittance through RRU's flexible admissions policy, which gave him credit for his life experience outside the classroom.
University came with its own set of challenges.
"It's a big leap from being on a construction site to writing an essay about the thought process of Thomas Acquinas," he said. 
Essay writing took some getting used to, but Frank said he found ample support from his cohort, and from the campus support centre. This time around, he says he found that learning was fun. 
Frank also brought his background in union involvement to his university life. He became president of the Royal Roads University Student Association (RRUSA). During Frank's short tenure, union membership rose from 400 to 2,600, as RRUSA held a referendum to secure benefits for RRU masters' students. 
Frank is set to graduate in November and will receive the President's Scholar Award, which is presented to students who graduate with distinction in the top 10 per cent of the graduating class in each undergraduate degree program. He is already well into his Master of Law at the University of London, England. He gained entry without a Bachelor of Law, thanks to the recognition of RRU's degree.
As for his career goals? Frank says there are many options on the table. He's considering all sorts of possibilities, such as labour relations, union work or non-profit advocacy.
Learn more about RRU's Bachelor of Arts in Justice Studies, request more information about our programs and find a full list of our Fall 2023 award winners.