Fleming College and RRU renew diploma-to-degree pathways
Topics
Featured
Share online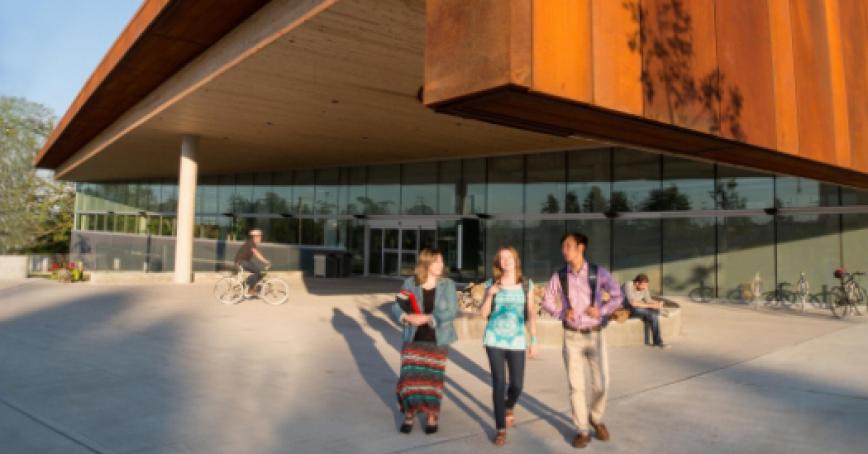 Royal Roads University and Fleming College in Peterborough, Ontario have renewed a wide-ranging transfer agreement that provides pathways to five Royal Roads bachelor degrees from 15 Fleming diploma programs. 
Through the renewed agreement, eligible Fleming students in select programs can enter into their third year of study in the following Royal Roads degrees: Bachelor of Arts in International Hotel Management, Bachelor of Business Administration in Sustainability and International Business, Bachelor of Arts in Global Tourism, or Bachelor of Arts in Environmental Practice/ Bachelor of Science in Environmental Practice.
"Fleming College is a true partner in building bright and prosperous futures for our students, and we are pleased to continue our strong partnership with Royal Roads University to offer students national pathway opportunities," said Maureen Adamson, Fleming College President. "Colleges and universities working together create pathways and communities that allow access to innovative education, research and real-world experiences needed for Fleming students to be best-in-class."
"Royal Roads welcomes students from Fleming College interested in completing their bachelor degrees with us," says Royal Roads University Vice-President Academic and Provost Stephen Grundy. "We invite you to consider a future at Royal Roads, where we study the tough challenges facing Canada and the world with a focus on practical solutions."
A full listing of Fleming's programs available for this education pathway between the institutions can be found at the Fleming College and Royal Roads University websites.
Located in the heart of Central Ontario, Fleming College has campus locations in Peterborough, Lindsay, Cobourg and Haliburton. Named for famous Canadian inventor and engineer Sir Sandford Fleming, the college features more than 100 full-time programs in Arts and Heritage, Business, Environmental and Natural Resource Sciences, General Arts and Sciences, Health and Wellness, Justice and Community Development, Skilled Trades and Technology, and Continuing Education. Fleming College has more than 6,800 full-time and 10,000 part-time students, and 75,000 alumni.