Blockchain to typhoons: Royal Roads Doctoral Conference research
Topics
Featured
Share online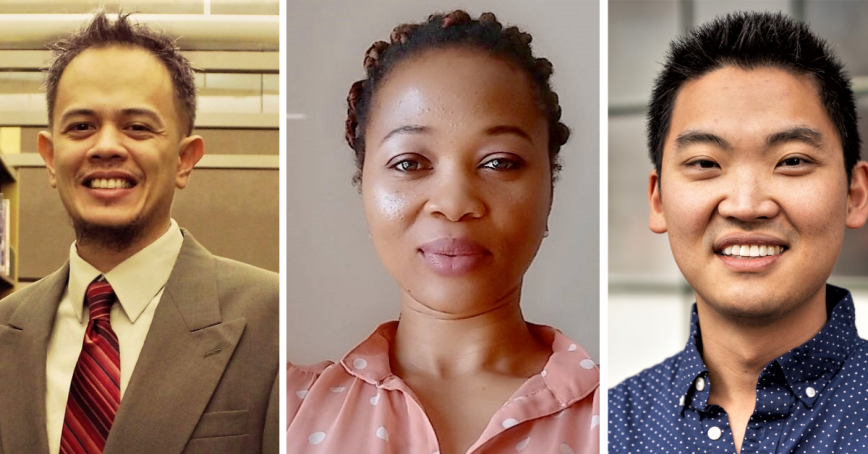 Building trust with non-fungible tokens and reducing the risk of destruction caused by typhoons and floods due to climate change were among the most acclaimed research topics at the Royal Roads University Doctoral Conference 2021. The conference focused on socially engaged applied doctoral research in Canada.
Dr. Paolo Fresnoza, who graduated from the Doctor of Social Sciences program at RRU in June, was awarded Best Paper for Contribution to Theory at the conference for his work: Transcending from Structural Functionalism to Theoretical Pluralism in Disaster Research.
Adaku Jane Echendu, of Queen's University was chosen session chair for Sustainability, Human and Built Environment for her research paper Urban flooding and Changing Landscapes: Incorporating Urban Communities' Experiences, Perceptions, and Knowledge in Environmental Management.
Meanwhile, Andrew Park, who is soon to graduate with a PhD from the Beedie School of Business at Simon Fraser University, was session chair for Emerging Themes in Organization Study and earned the "Best Paper for Originality of Topic" award for The Impact of Trust Building on Transaction Activity: A Study of Non-Fungible Token Projects.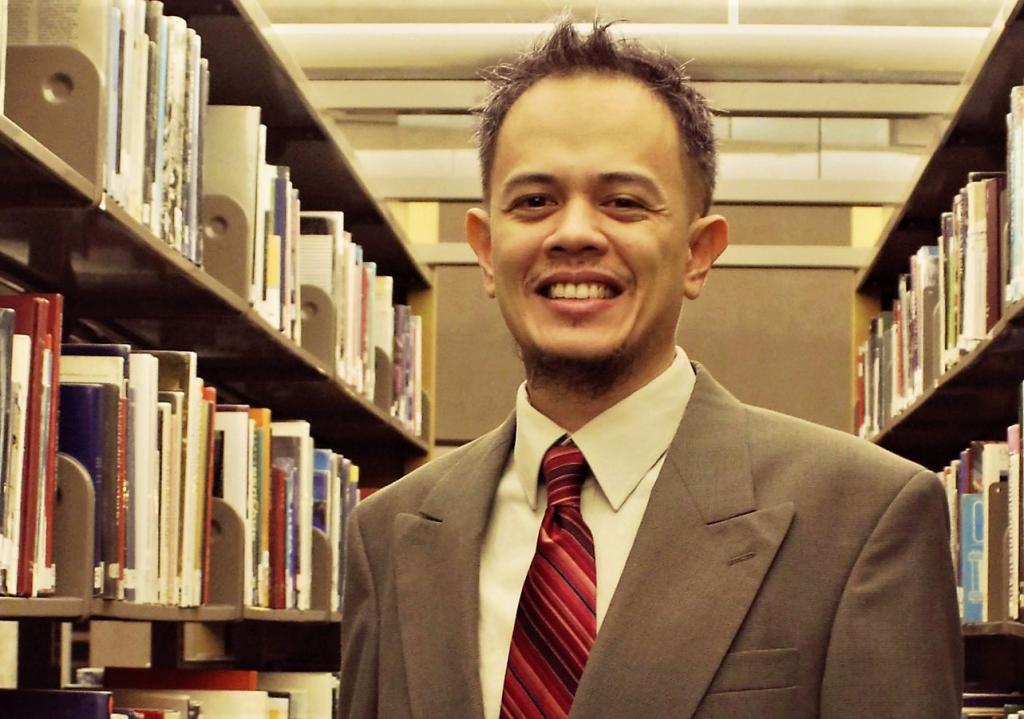 N

ormalized climatological threats
Fresnoza, an instructor and faculty lead in the Centre for Tourism Research and Extension Services at Capilano University, wrote his research paper about how climate change is affecting typhoon season in the Philippines. His study took place in Batanes alongside the Ivatan Indigenous people.
Batanes is a 10-island province in the northernmost region of the Philippines and sits along the pathway of the strongest meteorological disturbances on earth.
Among the 20 strongest typhoons annually in the Philippines, five to 12 traverse Batanes, writes Fresnoza, who was born and raised in Manila, the nation's capital, and returned to earn his degree in urban planning. Batanes, because of its extreme weather, is also highly vulnerable to landslides, storm surges and flash floods.
"We understand right now that climate change exists and is actually exacerbating disasters, which are intensifying or multiplying in quantity," Fresnoza says.
Climate change has already caused shifts in the agricultural, economic, and social landscapes in Batanes, altering farming schedules, decreasing productivity in such and increasing dependency on post-disaster aid from other countries. However, generations of Ivatans have normalized climatological threats, Fresnoza adds.
"Ivatans today take pride in their contemporary use of Indigenous resiliency practices, such as wind and cloud observations for weather prognostication, and that of Indigenous typhoon-resilient architecture and voluntary cooperative assistance to the community."
In his paper, Fresnoza explains how functionalism, the theory of how human roles and societies are structured, determines resiliency.
"Where others view typhoon prevalence as pestilent disruptors, the normalization of threat created by the stability of established social functions and reinforcement of social roles contributed to Ivatan views of typhoons merely as 'another windy day,'" he writes.
Fresnoza wants to introduce theoretical pluralism into disaster risk planning policies.
"Disaster research is not just one way of seeing the world, but through multiple perspectives," he says.
"It's combining different theories to explain more complex impacts of climate change, to better understand it in certain theories and certain ways of explaining things so that we can produce better resilience policies."
The national government in the Philippines is trying to impose more modernist ways of resiliency but can face resistance to the new policies.
"The point of theoretical pluralism is to enable more specific and compatible theories that can explain the complexities of those two given variables," says Fresnoza.
"It's not just environmental sciences. We need to see climate change in urban planning lenses, in the perspectives of economics, in the perspectives of society."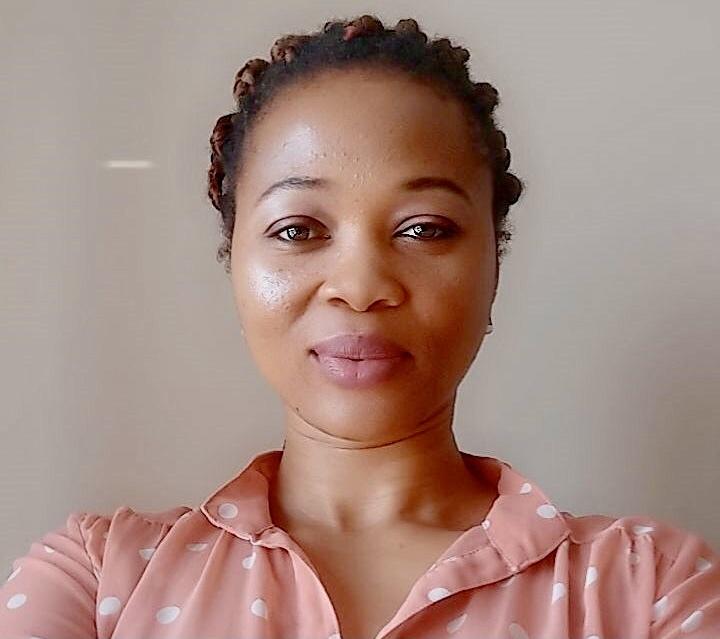 Fixing the floods
Echendu's research also centred on the effects of climate change, specifically flooding, which caused her to flee her home in the Niger Delta region of Nigeria in 2016.
Echendu had earned her MBA, in July that year, heavy rain filled her home with water up to her waist. The whole compound was under three metres of water, the first time Echendu experienced flooding.
She called the authorities.
"We waited for help, but it never came."
Echendu and friends carried her three children – then ages one, three and six – to safety. Her family returned home in November, but flooding occurred again the next year. She wrote letters and advocated for improved infrastructure, such as better drains to channel water. Members of her community raised money and dug their own channels, but it wasn't enough.
She left her job as a senior executive in the oil and gas industry to advocate full-time for needed changes. But, again, she found it wasn't enough. Echendu felt the only way to help was to leave the country and search for answers.
"Government action to alleviate flooding in Nigeria is skewed and only known to benefit the elite, politically connected, and powerful who live in the affluent areas of the country," she writes.
Echendu moved to Australia on a student visa and enrolled in the School of Psychology and Social Sciences at Western Sydney University. She had applied for a Canada Express Entry and after graduating, moved with her family to Ontario.
"We had to leave Nigeria. I knew that whatever impacts, whatever I could do, I could even do it more from elsewhere," Echendu says.
She continued her studies in Canada at Queen's University, where she is now pursuing her PhD at the School of Environmental studies. Echendu applied for the RRU doctoral conference because of the opportunity to present applied research.
"My research is looking at changing landscapes and links to flooding," she says. "What I found, so far, is, and not just in Nigeria, the way we will build our cities needs to change. We need to start thinking of building alongside natural drain paths, not against them."
The theoretical framework of her research is sustainability and environmental justice, to work with people who have lived experience with flooding, to curate their knowledge and streamline what they know to develop solutions.
"The dearth of adequate storm water management infrastructure and drainage is one of the leading causes of flooding in Nigeria," she writes.
Echendu is fighting for the right of freedom from devastation, to have rural and urban environmental policies in place to restore and rebuild communities in harmony with nature.
She is grateful, as was Fresnoza, for the opportunity to present her research at the doctoral conference.
 "The body of fields of study was really interesting," she says, adding that Fresnoza's presentation, about how local knowledge can help, resonated with her.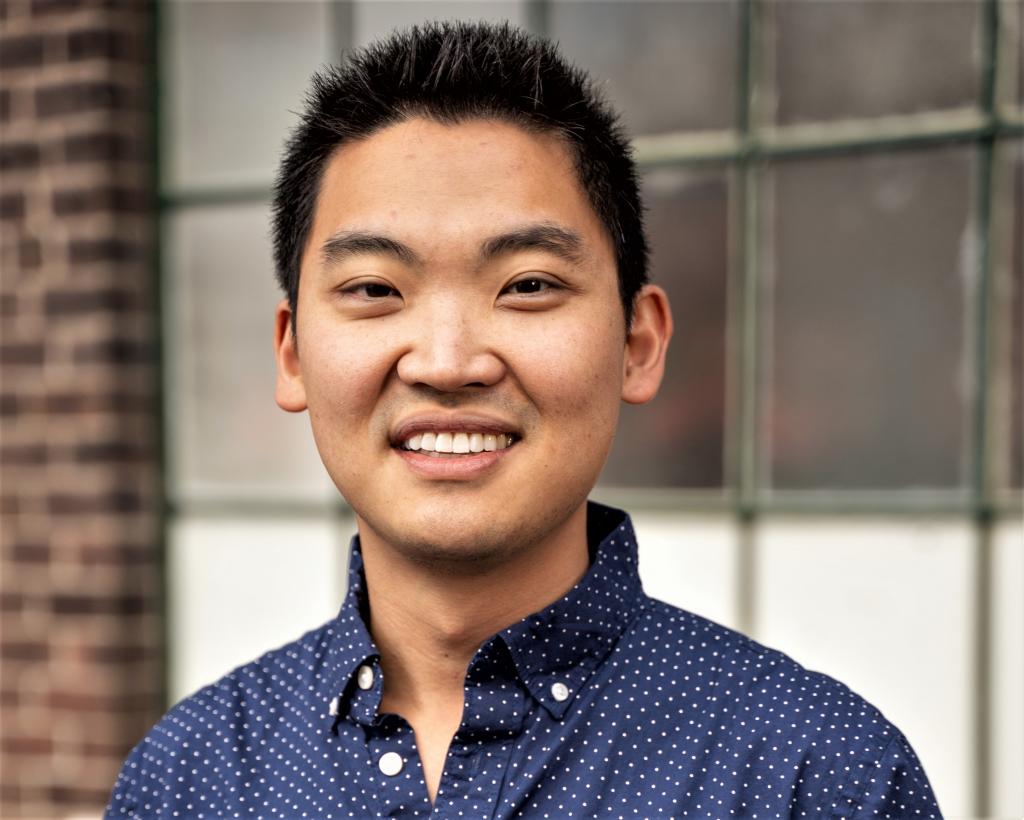 Trusting NFTs
Park found the online conference format well organized and well thought-out.
"It was high-energy and engaging," adding he was also interested in the conference because Susan Porter, dean and vice-provost of Graduate and Postdoctoral Studies at  UBC, was keynote speaker.
Park, who begins as an assistant professor at the University of Victoria this fall, is a programmer by trade.
He grew up in Boston, the son of a software engineer, and started programming on old IBM computers at eight years old. He was writing his own programs while still in elementary school. He's been researching blockchain technology since starting his PhD four years ago.
"Non-fungible tokens are just starting to get a little bit of popularity," he says of the digital asset used to prove ownership of real-world goods like art or music. They're still a pretty esoteric topic, but the underlying technology that lets it happen is blockchain."
The trouble with blockchain has been trust, but that is changing, with companies such as Sotheby's and the Toronto Raptors creating their own non-fungible tokens (NFTs) and selling them.
But Park says accountability is still an issue.
"The big difference between NFTs and Amazon or eBay is that if a consumer gets shortchanged or they've been defrauded on Amazon, you can always appeal to the customer service department and get your money back. So, there's that safety net there," he says.
"With NFTs, because there's no central authority and the whole infrastructure for buyers and sellers to be able to transact with each other is based on blockchain, consumers who want to participate in it, but don't feel comfortable doing so, they just won't participate. Or if they do, they have to do a lot more due diligence to make sure that they spend money in the ecosystem that they're confident that they're going to get value or whatever they're buying off it, now they're going to actually get what they intended on buying."
Companies like the Raptors have to spend a lot of time engendering trust with potential NFT participants, Park says.
"People need to be confident that they're not going to get ripped off if they buy an NFT."
Through his research, Park has found most companies are building that trust through social media.
"They put a ton of effort into putting out a lot of tweets and Facebook posts and they're doing it just through increasing visibility," he says. "The way to do it right now is just to make it as transparent as possible."
Is that a successful strategy? Park's research addresses that, too.
"The hypothesis is that these people who sell NFTs are going to put a ton of effort into social media, and the more effort they put in, the more user activity they're going to get. And it turns out that hypothesis does hold."
Park says trust is being built with the consumer through frequency and familiarity.
"Very few people actually have any interest in the underlying technology of NFTs," Park adds.
Investors range from early adapters to the curious, to people with money to lose and those who fear missing out on what the ecosystem might become."
Park acknowledges fraudulent activity involving blockchain has eroded trust. But he points to Honduras, where land title companies became so corrupt the government started keeping track of such titles on blockchain. 
"It's designed to be a fully decentralized network, and people are putting information about who owns what parcel of land on the blockchain. So, it's turned into an unexpected way to mitigate existing corruption."
His research paper just touches on such efforts. With NFTs, just as with any innovation, such as Tesla cars, trust is built over time.
"You see lots of Tesla cars on the street," Park says. "And I think with blockchain and Bitcoin and NFTs, that's the trajectory. It's just a question of how fast we are going to get there."
*****
The Royal Roads 2021 Doctoral Conference, hosted by the Faculty of Management and Faculty of Applied and Social Sciences' College of Interdisciplinary Studies at Royal Roads, was held August 20 to 22 and was funded by a Social Sciences Humanities Research Council Connections Grant