Topics
Featured
Share online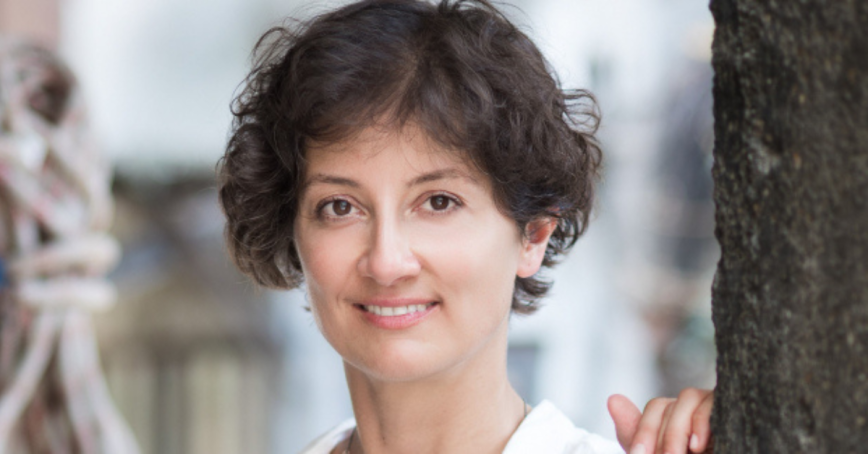 The value of the arts is often expressed in terms of economics: a bestselling book, a sold-out theatre run, a blockbuster movie. Those usually involve big-name writers, directors and performers, and mind-blowing budgets.
But there are other values that small arts groups or even individual, self-employed artists operating with little support and even less budget create with their work, says Deniz Ünsal.
An assistant professor in Royal Roads University's School of Communication and Culture, Ünsal is the principal investigator for a research project, titled Cultural policy and ethics of care: an exploration of experiences of cultural entrepreneurs from diverse communities in Western Canada. Ünsal and co-applicant Taiwo Afolabi, the Canada Research Chair in Socially Engaged Theatre at the University of Regina, recently received a $69,828 Social Sciences and Humanities Research Council Insight Development Grant to study the value of cultural entrepreneurs from diverse communities.
As with so many topics these days, the pandemic is a factor, with widely reported increases in instances of racism and hate speech against BIPOC members of the society.
"There are cultural entrepreneurs, artists, independent and self-employed artists who deal with these issues because they are the immediate target of these events," she says. "They come from diverse communities… and they experienced first-hand how the pandemic has exacerbated discriminatory behaviours and incidents."
"And they respond to that to support their communities, to build bridges, to raise awareness. As change-makers, these cultural entrepreneurs are initiating projects, communication between different communities, supporting their own communities, offering healing and understanding, and much of this goes undocumented."
Their work also goes unappreciated in a society often focused on the bottom line, she says.
"We saw, during the pandemic, in the experience of these BIPOC, independent and self-employed artists, that what they did was reconcile this economic value with social value," Ünsal explains. "When museums closed down, galleries closed down, theatres shut down and we were staying isolated in our homes, what we craved was human connection. That really showed us there is value in the arts when you mobilize it for the social good, when you serve that communication need."
Ünsal's and Afolabi's research will look at the challenges such cultural entrepreneurs experience that hinder their creative and community practices. It will examine what they do to adapt and what they suggest as equitable cultural policies that empower them and their communities.
"What we are hoping to do in this project is to document these events that have happened and have conversations with independent and self-employed artists: why they did it, what did they achieve," Ünsal says.
She also says the participatory action research approach is well suited to a project that's designed to be "a collective way of creating knowledge" and promoting equitable cultural policies.
"Equitable cultural policy," she says, "is responsive to the needs and the expectations of different communities and individuals. And it respects different ways of knowing, different ways of creating, community building and existing together."
And it respects values that stretch beyond the bottom line or the line-up at the box office to the communities served and enriched by artists.
---
We always want to hear stories about the people, programs and places that are the Royal Roads experience. Share yours via the RRU Story Exchange and it could be featured on our web site and social media.