2SLGBTQI+ seniors in BC seek inclusive care and support, study reveals
Topics
Featured
Share online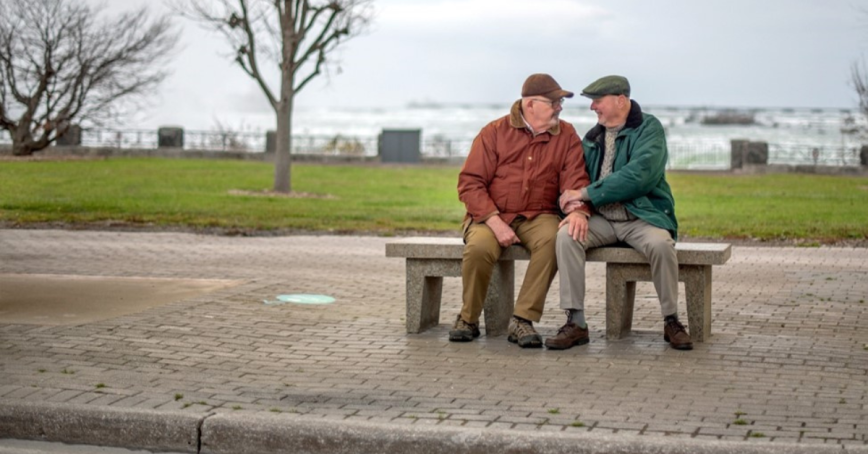 "I'm very out … But you know, if I were to go into a seniors' residence, I'd have to go through all of that all over again."
"I would like the option of living in a facility that is focused toward 2SLGBTQI+ residents."
"I need … queer-friendly services. People say that they are, but I don't always trust that."
These were some of the concerns members of the 2SLGBTQI+ senior community in BC shared with Dr. matthew heinz and Dr. Robert Beringer during their project, Aging with Dignity: 2SLGBTQI+ Seniors in British Columbia. This research project consisted of a needs assessment sponsored by Dignity Seniors Society, a Vancouver-based non-profit organization for 2SLGBTQI+ seniors in British Columbia. 
Through 51 interviews and 115 survey responses, heinz and Beringer assessed the needs of 2SLGBTQI+ British Columbians aged 55 and older in 2022. 
Surprisingly, these needs really haven't changed much over time, says Beringer, an alum of Royal Roads University's Doctor of Social Sciences program and an assistant professor in UVic's School of Public Health and Social Policy.
Beringer, whose areas of expertise include gerontology and 2SLGBTQI+ aging, says the research findings were on par with similar research done five or 10 years ago. 
"That really says to me, 'what are we really doing? How do we get these needs into practice?'"
Health services not prepared for 2SLGBTQI+ seniors 
Participants identified challenges specific to being part of a sexual or gender minority including access to respectful and safe healthcare, access to community programs specific to 2SLGBTQ+ seniors and access to inclusive housing and care options. 
"Respondents still sense that risk in healthcare – 'should I disclose who I am, should I disclose my sexual orientation?'" says Beringer. It comes from the impact over the life course. If a gay man came out in 1965, he's probably faced years of issues and stigmatization. Even as things improve, when you go into a conservative setting like a healthcare setting, you go, 'oh, is it OK for me to say I'm a gay?' I think that's the biggest area where people would like to have safety."
With almost one in five Canadians now being 65 years or older, there's an emergence of a significant cohort of seniors who are part of the 2SLGBTQ+ community and, in contrast to earlier generations, out and visible, says heinz, a professor in Royal Roads' College of Interdisciplinary Studies who studies the intersections of gender, language, culture and communication.
"It's the first time that we've seen seniors who have had the opportunity to come out either very recently, or over their lifespan — and they are now entering a time in their life when they need social and health services that are not prepared for them," heinz says.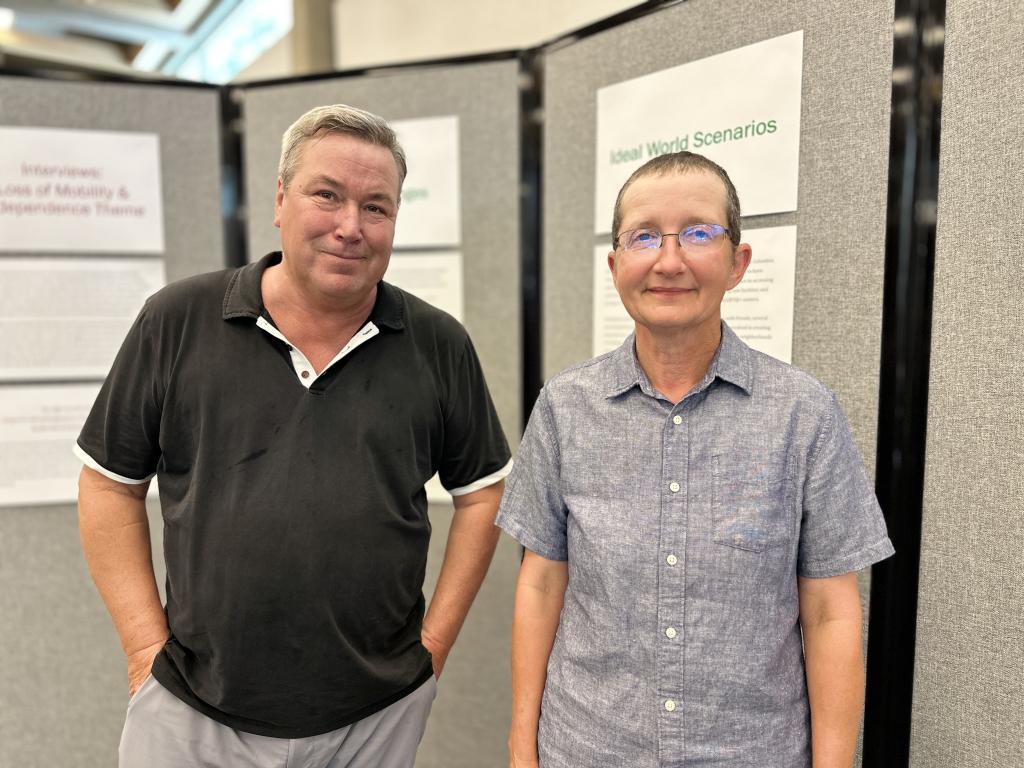 Researchers Dr. Robert Beringer and Dr. matthew heinz's Aging with Dignity research project identifies ongoing challenges and recommendations for improved care and services for 2SLGBTQI+ seniors in BC.
Together with the board members of Dignity Seniors Society, heinz and Beringer developed 25 recommendations on how to better support 2SLGBTQI+ seniors. These recommendations are relevant to government services, health care providers, non-profit agencies, seniors' groups and 2SLGBTQI+ groups. 
The recommendations range from allowing self-identification on care facility intake forms to expanding community programs and services for 2SLGBTQI+ seniors in rural areas to adding a provincially appointed Diversity, Equity and Inclusion seniors ombudsperson to the existing Seniors Advocate Office.
heinz says participants stressed needs arising from intersectionalities, and several of the recommendations specifically address the needs of racialized and Indigenous sexual and gender minority seniors.
Those recommendations, if implemented, will go a long way to address the needs of research participants say the researchers.
Still, Beringer notes, "seven or eight years ago, community members I spoke with would exclaim 'oh, things have improved so much for our community,'" he says, referencing same-sex marriage legalization in Canada in 2005 and an "evolution of rights for transgender individuals. Nevertheless, Beringer is disturbed at how 2SLGBTQI+ rights have increasingly come under attack.
A time of hope and despair
Speaking from his office as protesters and counter protestors faced off over British Columbia's Sexual Orientation and Gender Identity curriculum, Beringer says complacency isn't an option.
There are more rainbow crosswalks than ever – and also continuing acts of vandalism toward those symbols. Broad-based participation in Pride events continue amid a rising tide of violence and hate, he says.
"I think we're in a time of hope and despair."
heinz says the increased polarization of issues in society is detrimental to everyone and affects sexual and gender minority members disproportionately at the moment.
"Inclusive education, services, and facilities about and for 2SLGBTQI+ seniors benefit all," he says. They benefit allies, friends, and families of members of our communities. Our recommendations are designed to help all of us create a more welcoming society."
Read the full needs assessment or hear more from matthew heinz in this video interview with Royal Roads President Philip Steenkamp.
Learn more about the Doctor of Social Sciences program, courses in the College of Interdisciplinary Studies or request more information.