A Natural Path Towards Remediation
Featured
Share online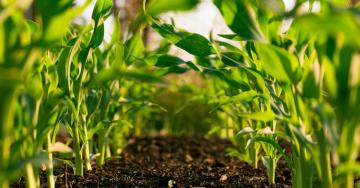 Soils are the ultimate sink for heavy metals and other contaminants from past and present industrial use. The Ground Beneath Our Feet (GBOF) pilot project is currently analyzing the accumulation of heavy metals in plant roots, leaves, and stems. Overall, the GBOF pilot project aims to help improve residential soil health by remediating soils through phytoremediation and teaching community members how to carry out remediation in their own gardens.
The sites being studied include a series of remediation plots at the Compost Education Centre, a residential yard yielding high levels of lead contamination, and SṈIDȻEȽ (Tod Inlet), the first village site of the W̱SÁNEĆ people (Scott, 2015). In the early 1900s, settlers built a Portland cement factory at SṈIDȻEȽ where many remnants of the factory are still in place, including pieces concrete infrastructure. This cement factory left a legacy of heavy metal contamination on the forest floor and seabed of SṈIDȻEL. While the seabed at SṈIDȻEȽ has undergone remediation efforts, contamination still exists in the soils at this culturally important site (CEC, 2022).
TerraMend Consulting Ltd. has completed laboratory testing of soil and plant samples from the remediation plots of all three sites to determine the concentrations of various heavy metals. We plan on providing baseline information and making suggestions for improvements of this pilot project, to allow future GBOF groups to continue phytoremediation trials and track remediation success with time.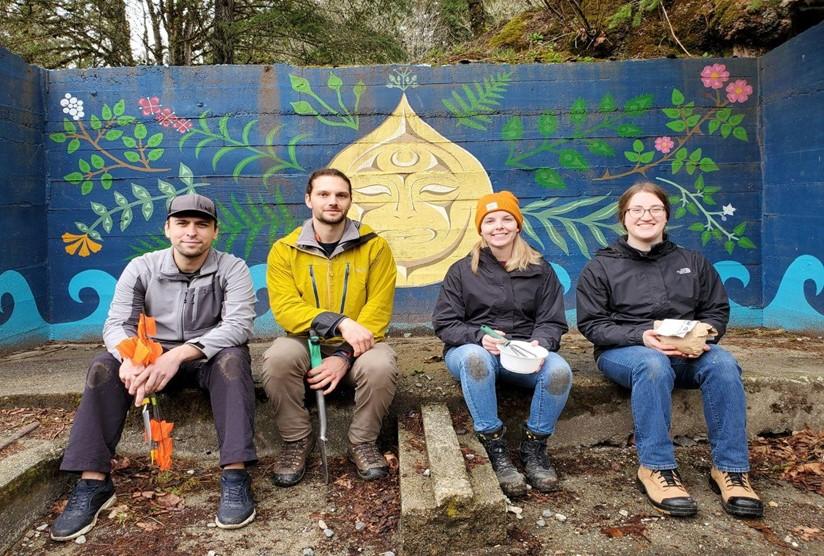 Members of TerraMend Consulting Ltd. sitting in front of a mural painted over concrete infrastructure at one of three remediation plot sites (SṈIDȻEȽ, near Tod Inlet). Mural painted by PEPÁḴEṈ HÁUTW̱ land steward Sarah Jim.