Related program area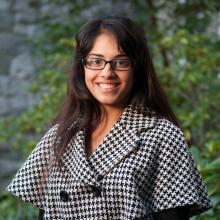 This is unlike any other business master's degree.
"Since I enrolled in the Master of Global Management program at RRU, I have realized the importance of what actually brought me here: my diverse background. Having lived on several continents and having interacted with several cultures across the globe, I understand my capability to be compatible and be sensitive towards our world's cultures. The MGM program is unique in that it provides students with opportunities to study internationally as an exchange student, or obtain a second master's degree from a different continent.
In my program, I am learning relevant business skills and adaptability techniques for successfully running a business on any continent of the globe. My MGM cohort is composed of individuals from several parts of the world, bringing together cultural experiences that impact and influence how we interact with international employers. This is unlike any other business master's degree."