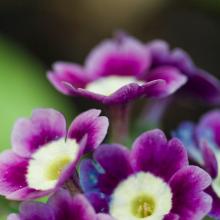 Gina Trad
Student
Doctor of Social Sciences
Gina Trad is a Registered Clinical Counsellor who works within the non-profit sector with folks who do not have access to affordable counselling services.
Gina has been in private practice for over five years and has 15+ years of experience working with children, youth at risk, and families who have been affected by physical and psychological disabilities, abuse, addiction, and mental health. Gina has completed internships through Vancouver Coastal Health in Concurrent Disorders and has sought opportunities to learn other means of working with others through interning in Colorado.
With an open heart and an authentic manner, Gina is committed to working with people who feel a loss of belonging or connection. Throughout the past year during the global Covid-19 pandemic, Gina has seen an increase in isolation for older adults affecting their physical, spiritual, emotional, and mental wellbeing. Gina works to create a sense of community by connecting older adults to resources, helping individuals to obtain access to enable the use of technology as well as utilizes her training in Clinical Counselling to work with individuals through therapeutic processes. Gina is aware of and recognizes systemic barriers and limitations to services for those of vulnerable populations including older adults.
Gina continues to further her education and experience through the Doctor of Social Sciences from Royal Roads University. Gina has completed several certificates and diplomas in areas such as Classroom and Community Support through Douglas College (2005), Professional Counselling, Vancouver College of Counsellor Training (2016). Gina holds a Bachelor of Arts Degree in Leadership from Trinity Western University (2017), and a Master's Degree in Counselling through City University of Seattle (2020).