Featured
Share online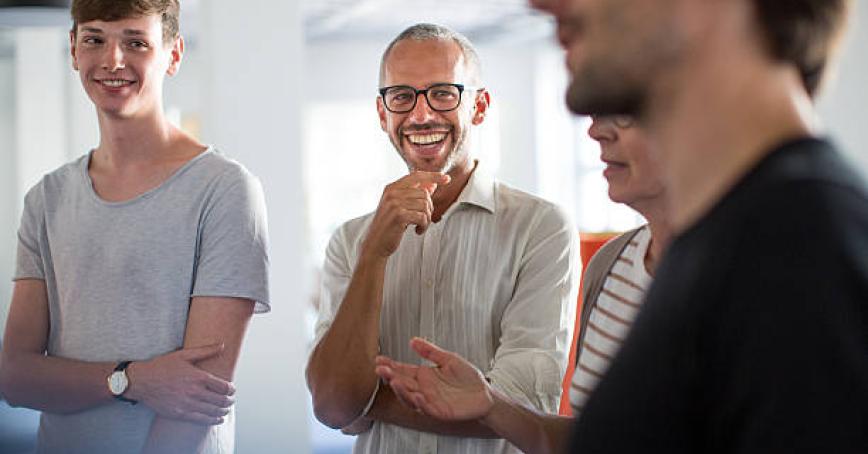 -
Timezone: PDT
Webinar
Online
Individuals who are able to see the big picture, make new connections, and work between disciplines and professions are needed as we navigate complex social and environmental issues. The Master of Arts in Interdisciplinary Studies (MAIS) allows you to choose elements from various Royal Roads University programs to create a personalized, transdisciplinary education. This means that you can choose from courses led by experts in different academic fields. It's a degree program for students who want to study and think across boundaries
Join us on March 28 for a webinar about this highly customizable program. Hosted by program head and professor, Dr. Jo Axe, this session will provide you with information about the program, application requirements, RRU student path, as well as an opportunity to ask questions.
Two graduates will join the conversation to share their experiences:
Stephanie Johnson is a co-founder of Toro Marketing Inc., a management consulting firm in Nanaimo, BC since 2003. She recently completed a MA in Interdisciplinary Studies at Royal Roads University with a focus on reconciliation within public institution through a lens of traditional governance of the Land.  She led the development of a Truth and Reconciliation policy for a B.C. school district that resulted in the creation of a first of its kind, co-governed school on reserve with the First Nation and Board of Education. Stephanie is an executive member with the Métis Nation of Canada, and former board member of the Wildwood Eco-forestry Institute Society. Stephanie lives on the unceded territory of the Snunemuxw mustimuxw (Nanaimo) and is an active language champion and learner of hul'q'umi'num' – the language born from the land she lives upon. She is grateful to her Elders and many Knowledge Keepers who continue to share their love, profound knowledge and stories with her. 
Christopher Spencer is a MAIS graduate, with a focus in communications, and a recipient of the Royal Roads Founders' Award. He has over fifteen years of experience working in the film industry, including feature films, TV commercials, and producing short-form web content, as well as working as a publicist with the International Cinematographer's Guild. He has a keen interest in research communications and using his experience to create meaningful content, with the goal of connecting audiences with authentic scientific examples of successful conservation.
We encourage you to register even if you are unable to attend. Everyone who registers will receive a link to the webinar recording.
If you have any questions about our programs, contact an enrolment advisor or call us at 1.877.778.6227
Register