Share online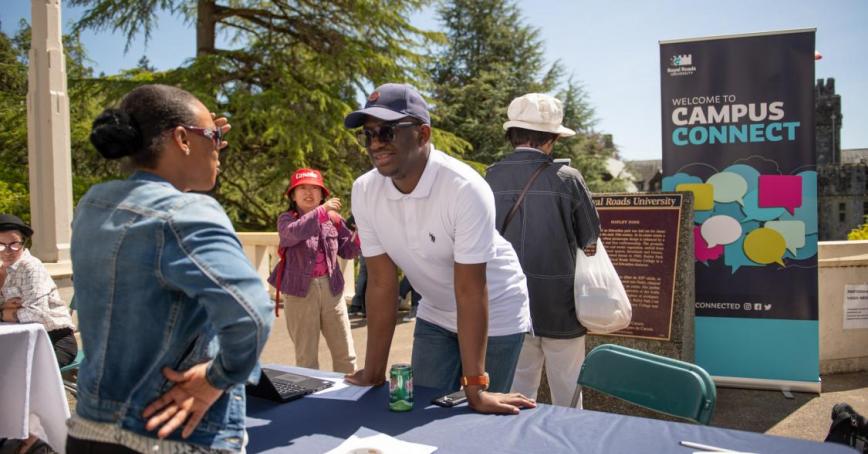 -
Timezone: PDT
On-Campus event
In person
The Student Engagement team invites you to our Campus Connect events throughout September! Join us on campus on September 8, 15, 22 and 29 and online on September 17 and 24 to connect with RRU students and staff, learn more about RRU life, make new friends and have fun! Campus Connect welcomes new and returning Royal Roads students with activities, campus tours, information fairs, and prizes.
Week 2: Wednesday, September 15, 11 a.m. to 1 p.m. Connect with us on campus at the LIC Courtyard, Neptune Staircase and Sherman Jen Building Courtyard
Join us for a campus tour on September 15 to familiarize yourself with your campus. The campus tour will start at 11:30 a.m. at each location. 
Not fully vaccinated yet? Get your first or second dose from 10 a.m. to 3 p.m. in the Dogwood Auditorium September 8, 15 or 22. Learn more about the RRU vaccination clinics.
We look forward to connecting with you at Campus Connect! 
Register