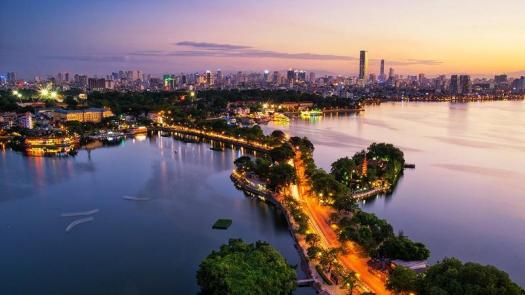 About the university
Founded in 1956, the National Economics University is one of the leading universities in Economics, Public Management and Business Administration in Vietnam. 
NEU places a high priority on the quality of teaching and on preparing students for employment in an increasingly competitive, international environment. With over 1236 faculty and staff including 17 professors, 124 associate professors, 178 PhDs, and 433 masters, NEU currently offers training to nearly 45,000 students annually at Bachelor, Master, and PhD levels. Through its establishment and development, NEU always keeps its proud position as:
 One of the top quality economic and business institutions in Vietnam
 A prestigious center for economic research
 A consulting center in economic and management 
Location
Hanoi, Vietnam
Course information
National Economics University's course syllabus.
Additional information
NEU is located in the heart of the city of Hanoi. Its main campus covers an area of 140,000 square meters with modern facilities provided for learning, research, and teaching activities, making it one of the leading universities in Vietnam. Learn more...
Academic calendar
Fall: August-December
Spring: January - May
For exact dates, see the Academic Calendar.
Language of instruction