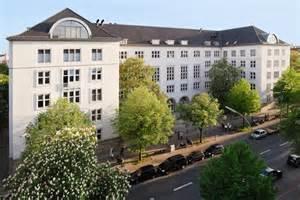 About the university
Berlin School of Economics and Law is a leading German business school specializing in business and administration for the public and private sector, as well as public security, the law, and engineering. The BSEL is distinguished by a clear focus on providing academic education strongly linked to real-world skills, an intensive and diverse program of research, high-quality standards, and a strong international approach.
Location
Berlin, Germany
Course selection
BSEL offers a variety of courses in English in the Faculty of Business and Economics. 
Accommodation information
The BSEL does not have its own on-campus accommodation. Rooms can be booked in a student hall run by an external organization. You can sign up for this option during the application process. Private accommodation options are available as well. Resources will be provided by BSEL once you apply.
Academic calendar
Summer semester: April - September
Winter semester: October - March
For exact dates, visit How to organize your studies: Department of Business and Economics and click on "General Information"
Language of instruction