Related program area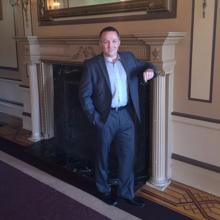 RRU took the commitment I made seriously, and gave me learning outcomes relevant to my goal.
"At the beginning of my career, I felt a degree wasn't particularly important, but as my career and goals evolved, I realized the lack of a formal education was preventing me from reaching my full potential. This was the primary reason for enrolling in the Bachelor of Commerce in Entrepreneurial Management at Royal Roads University. 
When I began the program, I expected that my instructors would have a reasonable combination of work experience and academic education. As I entered the program mid-career, I was concerned the courses would be heavily based in theory. Instead, I was blown away by the healthy balance of professional experience the instructors brought to the classroom. They weren't just educators with a PhD or MBA – they had industry experience and used real-world examples to support the textbook scenarios.
My advice to students looking at the Bachelor of Commerce program at RRU: balance is the key to success in the program, as well as everything in life. Enjoy the program – it'll be over before you know it, and dive in. It's a wonderful experience."