Related program area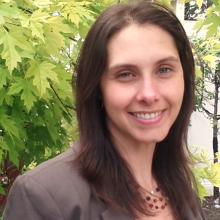 The interactive workspace for group projects really helped overcome the challenge of long distance.
"The Royal Roads University experience was very rewarding overall. While completing my Master of Arts in Environmental Practice, I found the program challenging and the interaction with professors personable. 
I was lucky to have great cohorts throughout my program, and developed relationships with many of these people outside of class. I learned as much, if not more, from my cohorts as I did from the lecturers and course study materials throughout my degree. Working with people from different backgrounds and skillsets opened my eyes to the collaborative process, and this has been very helpful when employing these skills for interpersonal engagement and decision-making. I have also recognized that I am an agent of change, and use this drive and understanding to improve life and business processes where possible.
So far, I have used the leadership, planning and collaboration tools and skillsets in my day-to-day job, and I hope to use other aspects of my degree as I transition to the planning and development aspects of sustainability as opportunities become available."