Related program area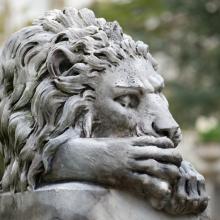 The online world at Royal Roads created an immense skill set for me.
"The most appealing aspect about the online program at Royal Roads University is that it's a perfect combination of real life learning of project management and working in teams.  Positions today are more spread out from the head offices, and technology allows a higher level of connectivity in the workforce, with projects often being completed in an online environment.  This program has really benefitted me in my current role, as I am currently the only person in my department in Victoria working via an online system with the head office team on the mainland.

On top of the learning structure, as an "up and coming" professional I was able to gain quite a lot of contract experience along the way to build my resume for what I wanted to do.  I was able to be exposed to a variety of industries to see what really interested me and what I was talented at."