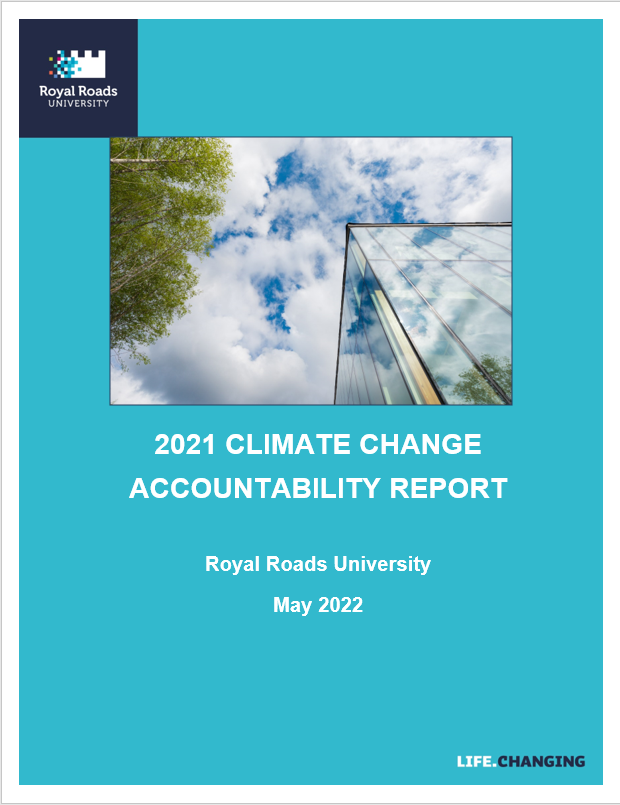 RRU's strategic vision, plans and policies guide our work and inform ongoing commitment to sustainability and climate action. Annual reporting ensures that we share and celebrate our successes, track our progress and meet our commitments.
Reporting
Climate Change Accountability Reports (formerly Carbon Neutral Action Reports) track RRU's actions and progress towards emission reductions, addressing climate risk, and CleanBC targets. You can find the reports on our Plans & Reports page.
Progress reporting on our Climate Action Plan provides an annual overview of progress and achievements towards our climate action targets and commitments. Stay tuned for the first report.