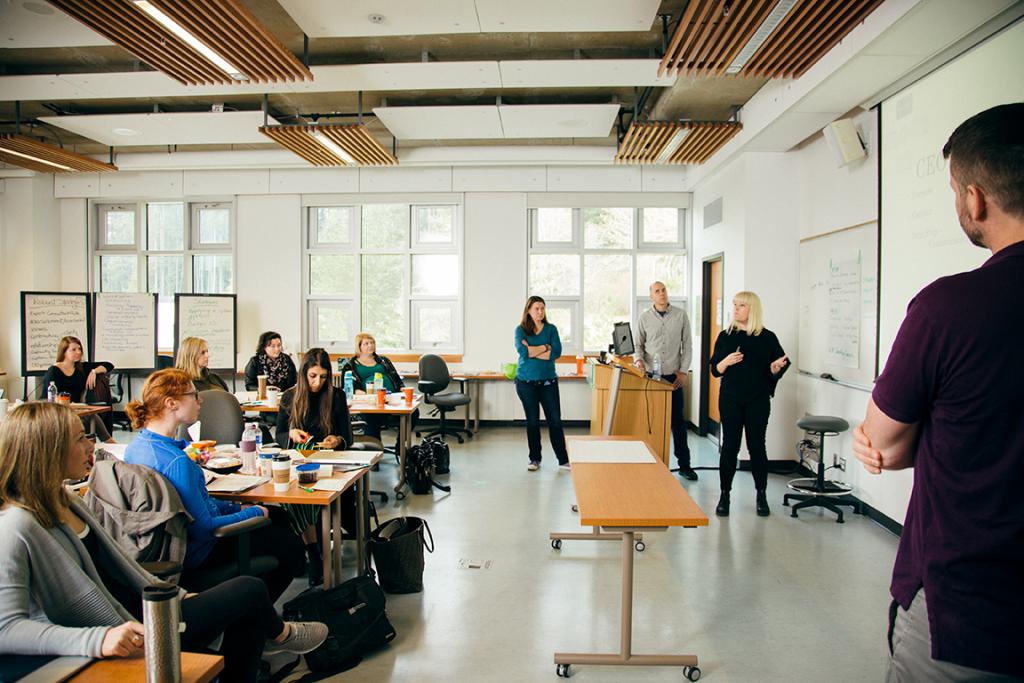 Lean into your learning
Your classroom will be on campus, online virtually from any place around the globe, or both.
You'll play an active role in your education at Royal Roads. You'll share ideas, explore assumptions, advance solutions and think critically.
In our team-based learning environment, your contributions will form the heart of your program.
Cohort connections
Many programs are set up in cohorts — small groups of students on the same learning path as you. You can trust your classmates to engage with your learning, because it's their learning too.
These community relationships will form a network of like-minded professionals you can call on throughout your career.
Learning together, you'll:
discuss, question, think and research
share experiences, ideas and insights
explore problems and advance solutions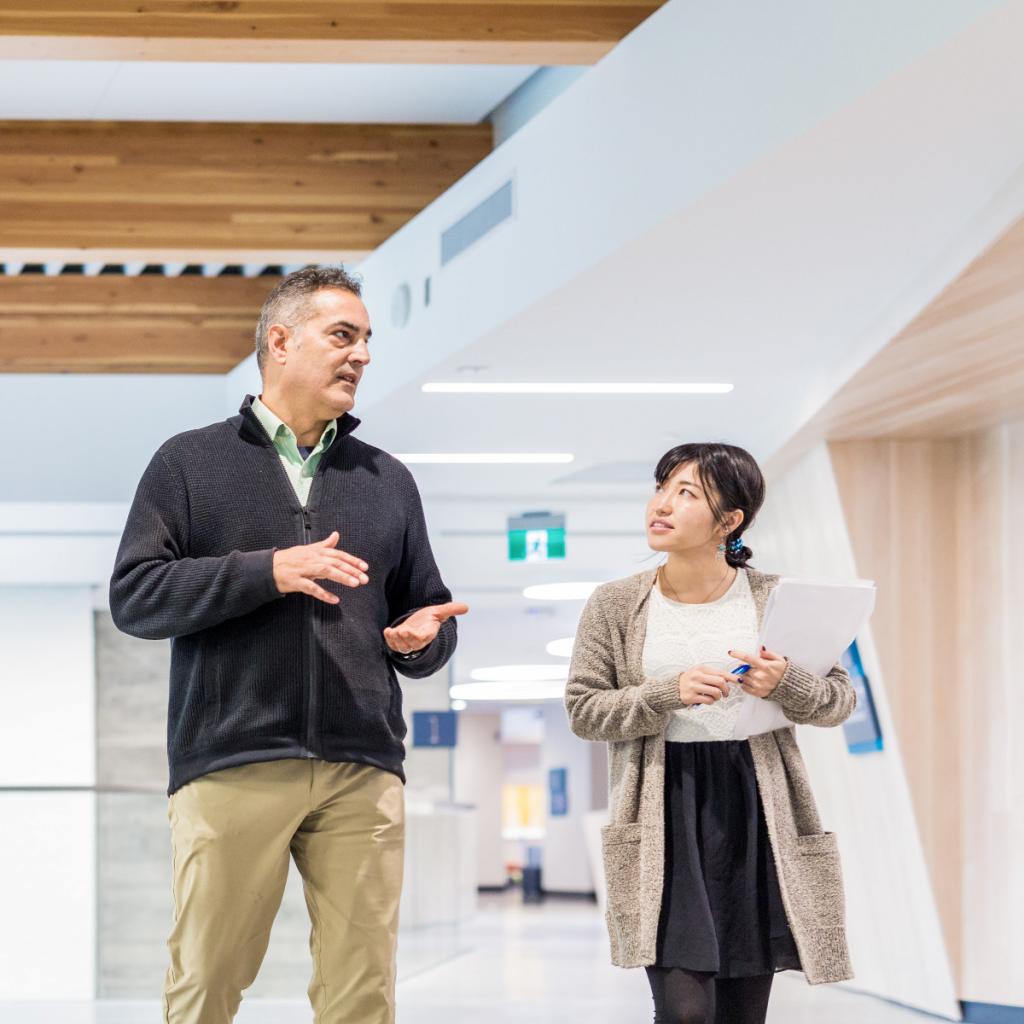 On your side
Our faculty members are experts in their academic fields. They're leading researchers, sought-after presenters and inspiring problem solvers.
And, they're friendly, hands-on and committed to your success. Once classes begin, they'll let you know what you can expect in the on-campus or online classroom: how to participate, submit assignments, work on projects and get support.
You are welcome to reach out to your instructors for academic help and guidance. You can count on them to give you professional support, career advice and an honest opinion when you need it.