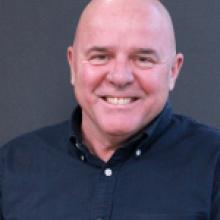 Rick Colbourne PhD
Assistant Dean, Equity and Inclusive Communities at Carleton University
School of Business
Dr Rick Colbourne, Assistant Dean, Equity and Inclusive Communities and Assistant Professor, Indigenous Leadership and Management at Carleton University's Sprott School of Business, is a member of the Mattawa / North Bay Algonquin First Nation. He is an award-winning educator and Fulbright Fellow (Visiting Research Chair in Indigenous Entrepreneurship), who has taught at universities in Canada, the United States, the United Kingdom and Europe. He teaches entrepreneurship (international, Indigenous, social), international business, strategy, leadership and management on Indigenous and non-Indigenous graduate and Executive Education programs.
Dr Colbourne's research interests center on developing integrated and comprehensive understandings of the intersection between Indigenous entrepreneurship, hybrid venture creation and Indigenous entrepreneurial ecosystems as a means by which Indigenous communities can act on their inherent rights to assert sovereignty and develop vibrant Indigenous-led economies that support sustainable economic development and community well-being.
He is a recipient of the University of Northern British Columbia's University Achievement Award for Teaching; the Government of Canada's Deputy Minister's Recognition Award for Collaboration and Partnerships (AANDC); Canadian Council for Learning's Award for Excellence in Learning (Learning Strategies Group); and the University of Westminster's Award for Excellence in Teaching and Learning.