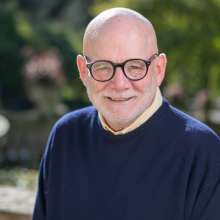 William Rodger is an educator with 31 years of public education experience in Alberta and Saskatchewan. Rodger has in-depth experience in middle years, secondary education and school-based and district office administration. He has a strong interest in the areas of cross-cultural administration, change leadership, curriculum implementation, diversity, and social justice. Rodger has extensive experience in middle years curriculum development and secondary assessment and evaluation at the local and ministry of education level.
Experience
Rodger has wide-ranging experience as a teacher and educational administrator. He has worked as a substitute teacher, classroom teacher, middle years vice-principal, middle years principal, middle years/secondary school principal, and as a school district program coordinator for middle years and secondary curriculum. Rodger has previously taught at the University of Saskatchewan, University of British Columbia (Okanagan), and the University of Victoria.  He monitored, assessed, and evaluated school effectiveness with the Saskatchewan Educational Leadership Unit at the University of Saskatchewan.
Education
2013
Doctor of Philosophy in Educational Administration
University of Saskatchewan
n.d.
Master of Education in Educational Leadership
University of Oregon
n.d.
Master of Arts in Administration
Gonzaga University
n.d.
Bachelor of Education
University of Alberta
n.d.
Bachelor of Arts
University of Alberta