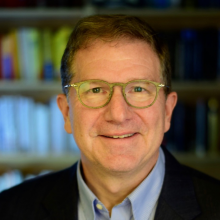 Steve Kleinschmidt is an associate faculty member at Royal Roads University. He previously taught in the MBA program in Tourism & Leisure Management for the University of Salzburg Business School and lectured in the Winter School Executive Development Programme at Hong Polytechnic University's School of Hotel & Tourism Management. Kleinschmidt has also sat on advisory boards for hospitality and tourism programs at universities in Canada and Asia. His focus is strategic planning, marketing, branding, corporate culture and corporate finance. In addition to running an active private consulting practice, he provides mentorship to industry executives in Canada and Asia.
Experience
Kleinschmidt is a senior hospitality industry executive. He has been vice-chairman of asset management and president of the Marco Polo Hotel Group (now Wharf Hotels) headquartered in Hong Kong. Prior to leading the Marco Polo Hotel Group, he was a senior vice-president with PricewaterhouseCoopers leading their hospitality and tourism consulting practice in Vancouver, was responsible for hotel and resort related projects in Canada and supported offices in Latin America and the Caribbean. From 1992 to 1999, he led the hospitality and tourism consulting practice of Pannell Kerr Forster (PKF) in Hong Kong as the CEO responsible for a territory of 18 countries in the Asia-Pacific region. He has advised most of the leading hotel brands worldwide throughout his career.
Education
-
Kleinschmidt attended the Graduate School of Community and Regional Planning at the University of British Columbia from 1984 to 1986.
-
1984
Bachelor of Science (Honours)
West Texas A&M University