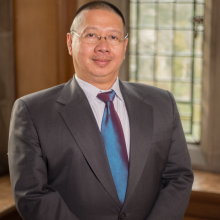 Reynaldo Chang brings more than 20 years of experience in adult teaching and learning, backed with a successful practice as a corporate trainer and a finance, business, management and strategic policy consultant. A passionate self-directed and life-long learner, Chang's teaching philosophy is learner-centred and anchored on creating an empowering, enabling and sustainably life-changing learning experience. His specialties include corporate finance, accounting, statistics, business management, entrepreneurship, quantitative methods, research methods and governance. Chang is a strong advocate of evidence-based decision-making, good governance, social entrepreneurship and financial literacy education.
Experience
Chang is currently an instructor in various departments at Vancouver Community College (VCC) where he sits as a member of VCC Research Advisory Council and prior to this, as a member of VCC's Curriculum Committee in 2018. Chang has also taught at other post-secondary institutions in BC, including Royal Roads' School of Business, School of Tourism and Hospitality Management, and International Study Centre. He has provided financial, strategic management and strategic policy consulting for international organizations, public sector and private corporate sector, and has served in various senior management and board positions. Previously, he held the position of assistant professor at the University of the Philippines and taught corporate finance and business ethics in the Master of Business Administration program at De La Salle University Graduate School of Business.
Chang is a member of the Center for Evidence-Based Management and is currently pursuing his Chartered Professional Accountant designation.
Education
In progress
Doctor of Public Administration
University of the Philippines
n.d.
British Columbia Provincial Instructor Diploma
Vancouver Community College
n.d.
Train the Trainer Certificate
Vancouver Community College
1994
Master of Business Administration
University of the Philippines
1986
Bachelor of Science in Statistics
University of the Philippines at Los Banos