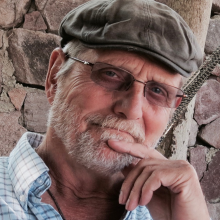 Peter Norman works with educational institutions and public sector agencies on strategic planning, leadership development and public consultation. His academic and professional interests converge in a career-long study of self-education and program designs to foster the skills of self-directed learning and action. Norman has developed a range of university programs and large-scale public sector applications, allowing more than four decades of extensive field testing and refinements. He is a pioneer of blended learning and innovative delivery at Royal Roads and the Faculty of Education at Simon Fraser University. He lives in Victoria and divides his time among consulting, program design, teaching and travel.
Experience
A former high school teacher, Norman joined the Faculty of Education at Simon Fraser University in 1976. He served in a number of roles including director of project development and managing director of the Centre for Education Technology. From 1998 to 2001, he was seconded to the Ministry of Education as the field coordinator for Vancouver Island. Concurrent with his university career, Norman co-founded Challenge Education Associates Inc. (1980), a research and consulting agency dedicated to the voluntary and systematic pursuit of excellence. His clients include colleges and universities, government branches, school districts, health agencies, justice organizations and other public sector groups. As Associate Faculty at Royal Roads University, Norman teaches and designs program leadership for environmental action.
He has been recognized for outstanding service by the Focus on Thinking Foundation (1987), Ministry of Education (2000), Faculty of Education at Simon Fraser University (2006) and the Ministry of Children and Family Development Action Leadership Program (2008). He is a master trainer with the Canadian-based OneSmartWorld organization, creators of the acclaimed 4D-i (Four Dimensions Inventory).
Education
1986
Master of Arts in Education
-
1970
Bachelor of Arts in English Literature—Honours
-
1972
Professional teaching certificate
-