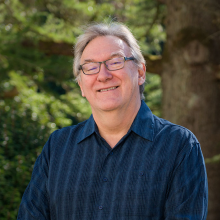 The focus of Mark Fulton's work is helping organizations create workplace cultures that provide winning conditions for success and generating high performance results. His research interests include building high performance cultures, values based leadership and whole system change.
Experience
Fulton has worked with thousands of frontline leaders, senior executive teams and intact project teams in a broad range of organizations from public service ministries and agencies to large multi-national corporations, high technology start-ups and not-for-profit associations. Fulton brings a depth and breadth of knowledge, skill and experience that is highly respected and an engaging style that quickly builds trust at all levels of the organization.
He is certified in mediation and conflict resolution, large group intervention, cultural transformation tools, Myers Briggs Type Indicator, strength deployment inventory and Benchmarks 360.
Education
1994
Bachelor of Arts
University of Alberta
2001
Master of Arts in Human Systems Intervention
University of Concordia