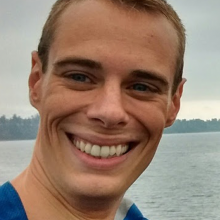 Keith Cherry is an educator and community activist living on unceded Coast Salish territories. His current research explores legal pluralism in two contrasting settings, settler/Indigenous relationships in Canada and member-state/union relations in the European Union.
Experience
Cherry has worked as an academic mentor, a writing advisor and a professor in political science, law, and European studies. He also has experience as an editor in both academic and corporate contexts, including work on volumes by Jeremy Webber, James Tully, and an edited volume by Tully, Asch and Borrows.
Cherry is also a committed community activist, working with grassroots environmental groups, providing direct action trainings around the region and facilitating regular community organizing gatherings. He has experience in electoral politics at the federal and municipal levels, NGO-led campaigns and non-violent civil disobedience.
Cherry is a SSHRC Joseph-Armand Bombardier Doctoral Scholar, Centre for International Governance Innovation (CIGI) Doctoral Scholar and PhD candidate in the Faculty of Law at the University of Victoria. 
Education
2012
Master of Arts in Political Studies with a concentration in political theory
University of Ottawa
2010
Bachelor of Arts in Political Science
University of Ottawa