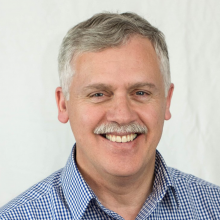 Jamie Hammond has an interest in public service, social responsibility and leadership. With more than 35 years of increasing responsibility in military, government and volunteer organizations, he has a depth of leadership experiences to draw from as he continues to research, teach and learn. As a past assistant deputy minister responsible for international strategy, competitiveness, trade policy and venture capital programs in the BC government, he brings real world examples to his courses focusing on international trade, economics and decision-making.
Experience
As a Colonel in Canada's infantry, counter-terrorism and special forces, Hammond served across Canada, in Afghanistan, Bosnia, Germany, Brunei, Hong Kong, the United Kingdom and the United States. He also worked on policy issues at the national level, was a member of Canadian delegations to international negotiations and was seconded to Privy Council Office. In 2011, he became private secretary to the lieutenant governors of BC where he advised on their constitutional, celebratory and promotional roles, as well as their work with First Nations and the hosting of royal and diplomatic guests to the province. 
He pursued doctoral studies (ABD) and taught political science at Carleton University. He has published a number of articles on military history, international security and leadership. He is an Officer of the Order of Military Merit.
Education
2007
Master of Strategic Studies
US Army War College
1984
Master of Arts in International Affairs
Carleton University
1983
Bachelor of Arts (Hons.)
University of Victoria
Awards
n.d.
Queen's Diamond Jubilee Medal
-