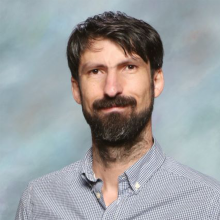 Haval Ahmad teaches in the Master of Arts in Human Security and Peacebuilding program. His research interest includes de-radicalization, terrorism, counter violent extremisms (CVE), Kurdish affairs, conflict and human security in the Middle East and North Africa (MENA) region. His current work focuses on the de-radicalization of children and youth in the post-ISIS era. Other areas of Ahmad's current work include analyzing geopolitics and foreign intervention in the MENA region and the impact on stability and human security.
Experience
Ahmad has worked in the public education system since 2008, working directly with immigrant and refugee students and families. His work includes advocacy, needs assessment, and individualized action plans to meet the settlement and integration needs. Ahmad has also worked with the Vancouver Police department in a crisis intervention role, working directly with victims of crimes. Since 2016, Ahmad has been actively working on different research projects that involved collaboration with researchers in Canada, the United Kingdom, and within the Middle East.
Ahmad is a PhD Candidate in International Politics at Aberystwyth University in Wales.
Education
2016
Master of Arts in Human Security and Peacebuilding
Royal Roads University
2014
Bachelor of Arts in Justice Studies
Royal Roads University
2012
Diploma in Child and Youth Care Counselling
Douglas College
2010
Violence Threat Risk Assessment certification
Canadian Centre for Threat Assessment and Trauma Response