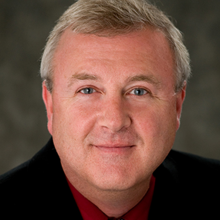 Gordon S. Gunn is a principal consultant with Third Foundation Consulting Ltd., specializing in excellence in non-profit and public-sector management. With more than 40 years of professional experience, Gunn provides strategic planning, business planning, facilitation and enterprise risk management services. He retired as a partner in KPMG's Risk Consulting practice in 2016. He is an experienced corporate director and is currently the Treasurer of the Canadian Association of Management Consultants. Gunn has more than 30 years of experience as an associate faculty member at the University of Victoria and Royal Roads University.
Experience
Gunn articled as a chartered accountant and obtained his CA designation in 1981. He worked with Touche Ross and Co. in Vancouver and Ottawa, gaining experience in audit and small business accounting. In 1985, he moved to Victoria and joined a predecessor firm to KPMG as an audit manager. He shifted his professional focus to evaluating financial controls and information system security and control. In 2010, Gunn was promoted to partnership in KPMG and subsequently retired in 2016. He formed Third Foundation Consulting in 2016.
Education
1978
Bachelor of Arts in Economics
University of Victoria
n.d.
Chartered Professional Accountant (CPA, CA)
-
n.d.
Fellow Certified Management Consultant
-