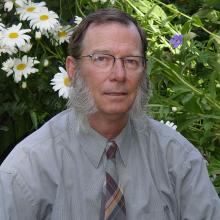 Bruce Whyte is a veteran of government and consulting who specializes in community-based tourism, cultural and heritage tourism, aboriginal tourism and tourism resource planning. He has a particular interest in the role of authenticity in tourism, and on developing sustainable tourism products which deliver economic and socio-cultural benefits to host communities.
Experience
 Whyte has nearly 25 years experience as a tourism planning professional, working in government and as an independent consultant, along with more than five years front-line work in the industry. He is currently senior tourism development officer with the government of British Columbia's Tourism Branch. In government, he helped compile GIS-based spatial data on tourism resource values and interests for land use planning, provided senior policy advice on a huge array of issues, and lead a process to develop a provincial cultural tourism strategy. As a consultant he worked for communities, First Nations and individual operators in B.C., Yukon and eastern Canada.
A PhD candidate with the International Centre for Research in Events, Tourism and Hospitality at Leeds Metropolitan University, UK, Whyte has been guest lecturer at Royal Roads, UVic, Simon Fraser University, the University of British Columbia and the former Capilano College.
Education
n.d.
MA in Environmental Education and Communication
Royal Roads University
n.d.
BSc in Geography
University of Victoria
n.d.
Diploma in Print Journalism
Loyalist Community College