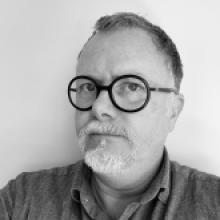 Alexander Krueger teaches in the Transforming Child Protection into Wellbeing programme. His professional interests include the reform of incongruent child protection systems towards more appropriate, meaningful, legitimates way of supporting communities, families, and children in realizing their own wellbeing. Krueger is currently exploring new ways of understanding child maltreatment and engaging with the challenges of decolonizing international child protection theory and practice.
He speaks English, French and Italian.
Experience
Over the past twenty four years, Krueger has built a portfolio of work in the field of international child protection in emergencies and development context. He has engaged with issues ranging from children affected by armed conflict, with separated and unaccompanied children, street children among other issues. He specialized further in programming and development for alternative care, child adoption and child protection services. His experience spans from programme design and implementation to Policy development and research. He has worked with a wide range of organizations such as Caritas, ICRC, Oxfam GB, Save the Children, and UNICEF.
As co-founder and co-director of Child Frontiers, Krueger has been at the forefront of research methodologies to assess national child protection systems, and developed approaches to shaping new visions for the support and protection of children reflecting the complexities of local contexts.
Education
2007
MA, Children and Adolescents Welfare
Charles Sturt University, Australia
1996
BA, Oriental Literature and languages (Japanese)
Ca Foscari University, Italy