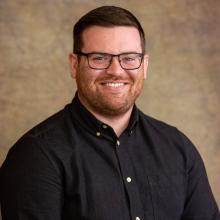 Dr Gilder's research investigates various aspects of UN peacekeeping, including stabilization, counter-terrorism, the rule of law, the protection of civilians and security sector reform. One of the few international lawyers working in the peacekeeping space, his research is necessarily interdisciplinary, drawing on perspectives from law, peace and conflict studies, and international relations.
His monograph, Stabilization and Human Security in UN Peace Operations (Routledge 2022), includes case studies on Mali (MINUSMA), the Central African Republic (MINUSCA) and South Sudan (UNMISS) that examine whether the concept of human security can be seen in the UN's current stabilization activities.
Alex is currently working on his second book, The Law and Practice of Peace Operations, under contract with Edward Elgar Publishing and is co-editing a volume on Multidisciplinary Futures of UN Peace Operations (Palgrave Macmillan 2023).
Experience
Alex is a lecturer in International Law and Security, and Deputy Director of Global Law at Reading at the University of Reading.
He undertakes a number of roles in the academic community. He is a member of the Editorial Board of the Journal of International Peacekeeping, the Editor (Developments in State Practice) for The Asian Yearbook of Human Rights and Humanitarian Law, and Co-Convenor of the International Law Section for the Society of Legal Scholars (UK).
Alex's expertise has been used internationally as a guest instructor on the University of Notre Dame's London Law Programme, guest lecturer on the University of Virginia Summer Programme at University College, University of Oxford and visiting faculty at the Institute for Peace and Conflict Studies, University of Hargeisa.
Before joining the University of Reading, he taught at Royal Holloway, University of London, the University of Essex and City, University of London.
Education
2020
PhD in Law
City, University of London
2019
PgCAP, Academic Practice
City, University of London
2019
Fellow
Higher Education Academy
2016
LLM Public International Law
Utrecht University
2015
LLB (Hons) Law
University of Lincoln
Awards
2022
Distinguished Excellence in Teaching International Studies Award
British International Studies Association