Training to create a sustainable future
Topics
Share online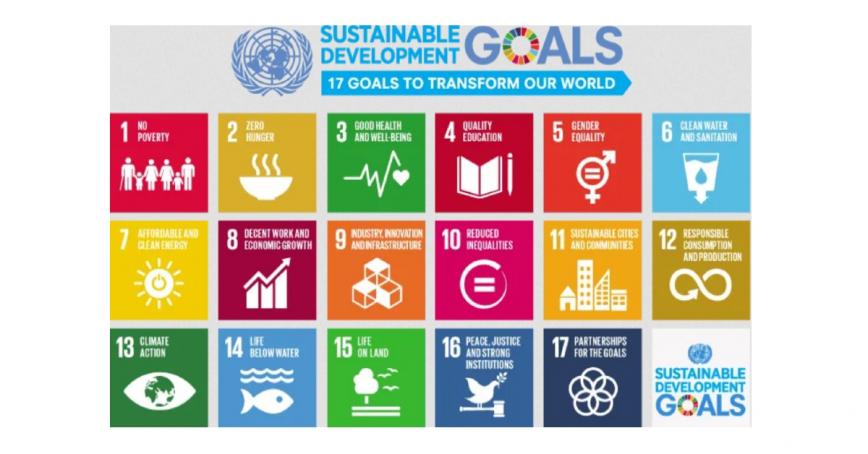 The United Nations has set 17 sustainable development goals for the planet – but how can each of us help make those goals a reality?
Royal Roads students can find out at the Sustainable Development Goals Launch, a one-day online conference Monday, March 1. The conference is free; students can sign up at the registration site.
The conference, hosted by the university and the Foundation for Environmental Stewardship, aims to educate, empower and activate university students to take on the challenge of implementing the sustainable development goals in their personal, civic and professional lives.
Since 2017, the Sustainable Development Goals Launch program has mobilized more than 8,000 students from 82 post-secondary institutions at 50 trainings. The program has moved online in response to the pandemic.
 "The UN Sustainable Development Goals are a key component of many of the programs at Royal Roads, and are integral to our Vision, to inspire people with the courage to transform the world," says Royal Roads President Philip Steenkamp. "Royal Roads has been working hard on climate action for many years, and is now working on an updated climate action plan as part of our commitment to a fully sustainable university. We are delighted to host this 'launch' of the UN goals at RRU, and I am excited to deliver opening remarks."
"Royal Roads has committed to advance sustainability and climate action in all our academic programs and operations," says Dr. Chris Ling, program head for Royal Roads University's bachelor programs in environmental science and environmental practice in the School of Environment and Sustainability.
"This conference gives our students an opportunity to interact with officials from the United Nations, examining how goals are used in practice around the world, and to develop action plans for the implementation of the goals in the context of their professional and academic interests and experiences," Ling says.
Participants will take a variety of workshops and skills training sessions during the full-day conference. They will also work with retired UN official Gary Fowlie, former head media liaison, who will share how his department underwent a transformation to implement the goals, in partnership with its communities.