RRU study looks to save small businesses from 'succession cliff'
Topics
Featured
Share online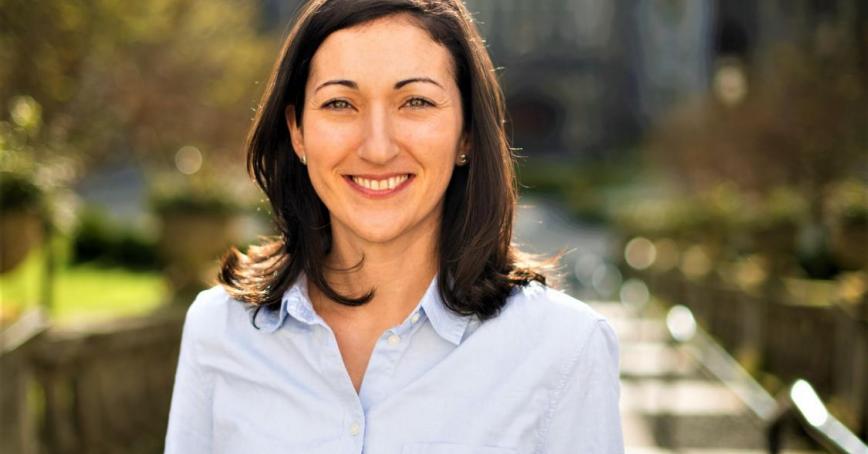 A Royal Roads University research project has received a three-year grant to look at preventing the loss of local businesses by helping them pivot to a social enterprise model.
One in six Canadian small businesses are facing threat of closure, putting 2.4 million jobs at risk, according to a Canadian Federation of Independent Business report in January 2021.
In November, the owners of Coombs Country Candy, wanting to retire after 45 years in business but finding few interested buyers, came to an agreement with Community Futures Alberni-Clayoquot. The non-profit organization purchased the candy-making business to run as a social enterprise, with a percentage of profits committed to initiatives that benefit Port Alberni. The sellers kept the building and leased it back to the buyer, while staff was retained. 
The arrangement was part of a Royal Roads case study that helped form a successful application for a three-year grant to examine similar partnerships and preserve local businesses, some struggling amid the COVID-19 pandemic. They are also likely to be facing what Assistant Prof. Heather Hachigian calls the "succession cliff."
"Sometimes this means challenging the way things have worked for generations. We also support work that benefits communities and populations as a whole," says Hachigian.
RRU, in partnership with Scale Collaborative, recently received a three-year grant for $280,000 from the Vancouver Foundation's Testing Systems Change funding stream, with some matching contributions from the Island Coastal Economic Trust and other sources. The funding will support the work Hachigian has done with Scale and its Business Legacies Initiative over the past two years to find ways to help small businesses stay open in their communities.
"This project proposes to test a new model to shift ownership of succession-ready small businesses to communities with a direct stake in their continued operation by managing acquisitions at scale through a trust or holding company, converting businesses to social enterprise and redistributing profits to communities," says Hachigian. "We believe that this helps contribute to meaningful and lasting change."
Conditions for change
The pandemic has accelerated the need for alternative ownership solutions.
"A lot of promising work is being done on employee ownership models in Canada and co-op conversions of small businesses, and this is another important pathway to ensuring wealth stays in communities," she says.
Hachigian is currently focused on opportunities to shift ownership of succession-ready small businesses to non-profits and charities.
"We know that many non-profits and charities are facing significant funding shortfalls and starting a social enterprise business is often presented as the solution to diversifying revenues and strengthening the sector. But we also know that starting up a business from scratch is hard to do – and often even harder if you're trying to embed social mission in that business."
Acquiring an existing business comes with its own challenges. Hachigian says some Indigenous communities and universities have used commercial trusts or holding companies to build wealth. Small and medium-sized businesses often create decent, flexible employment with adequate margins, build community connection, and are unlikely to be replaced in a digital economy.
"What if non-profits and communities could acquire and convert businesses with strategic community value into social enterprises, at scale?" asks Hachigian. "Our research and experience tell us this could be a transformative model, and that the time is ripe to test."