RRU researchers receive $400K to help young Ugandan mothers thrive
Topics
Featured
Share online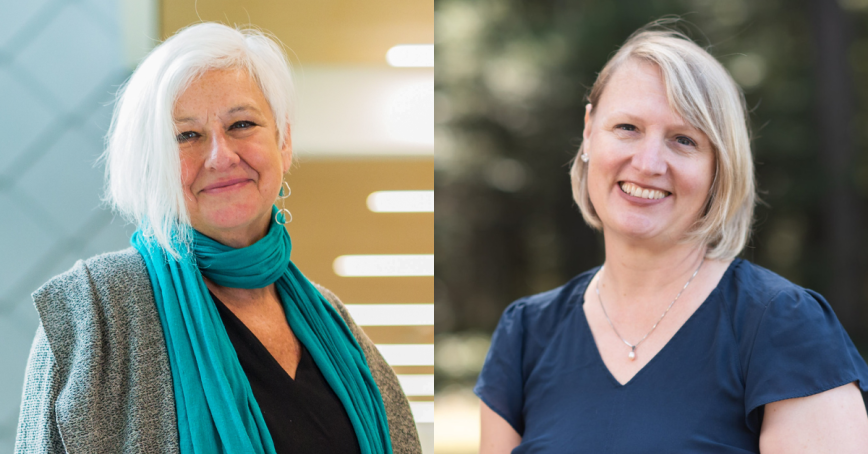 We're asking the mothers themselves to design, evaluate and participate in a program that is created by them, and for them.

- Dr. Shelley Jones
A team of researchers led by Prof. Shelley Jones and Assoc. Prof. Tracy Smith-Carrier has been awarded a $400,000 New Frontiers in Research Fund grant to improve future opportunities for young mothers in Uganda.
During the COVID-19 pandemic, a shockingly high number of sexual crimes were perpetrated against girls in many countries, including Uganda, resulting in many becoming young, single mothers. It's part of a "shadow pandemic" of violence perpetrated against women and girls globally that has raised a clarion call for action to better ensure girls' and women's security, equality and human rights.
Jones, who is program head of the Bachelor of Arts in Interdisciplinary Studies at Royal Roads, says they are using a unique, participatory research model.
"We're asking the mothers themselves to design, evaluate and participate in a program that is created by them, and for them. The program has the potential to serve as a model for adoption across the country."
The participatory research team includes young mothers from Masaka District who did not return to school after the pandemic due to pregnancy or childbirth, and Ugandan educators, academics, health professionals, and government representatives. The Tekera Resource Centre will provide health and education resources, as well as food and shelter if possible. 
Smith-Carrier, Royal Roads' Canada Research Chair in Advancing the UN Sustainable Development Goals, says the award is part of a research for post-pandemic recovery fund.
"We want to understand how to best support them in thriving, post-pandemic," Smith-Carrier says of the young mothers they'll work with. "Collaborating to develop holistic interventions creates a real opportunity for better supporting and expanding their well-being and empowerment."
---
"A Pandemic Recovery Response: Expanding Opportunities for Young Ugandan Mothers" is supported in part by funding from the Government of Canada's New Frontiers in Research Fund (NFRF).