Royal Roads lights up purple for mental health
Topics
Share online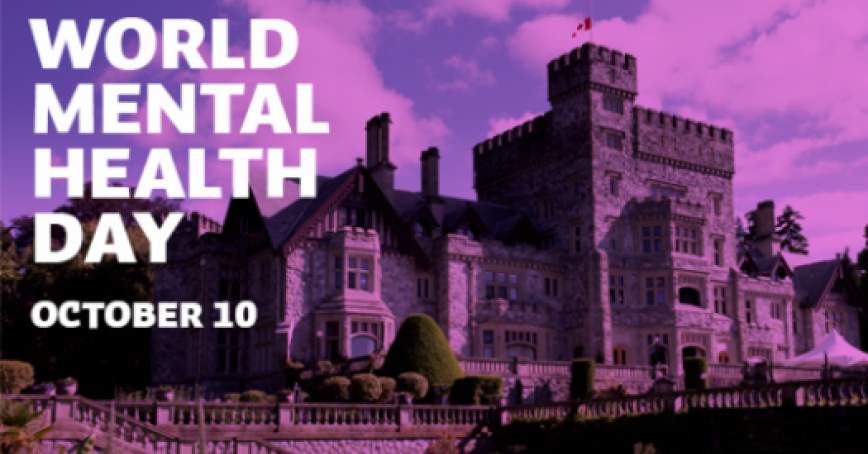 Royal Roads University will "light up purple" once again in honour of World Mental Health Day Oct. 10 to create more awareness, attention and support for mental health, mental illness and mental wellness.
This year's World Mental Health Day theme is suicide prevention.
Every 40 seconds someone loses their life to suicide. On this year's World Mental Health Day Oct. 10, everyone is encouraged to take 40 seconds of action toward the prevention of suicide.
Whether people are struggling themselves, know someone who is, or want to show public support, each 40-second action will help:
Improve awareness of the significance of suicide as a global public health problem
Improve knowledge of what can be done to prevent suicide
Reduce the stigma associated with suicide
Let people who are struggling know that they are not alone
More ideas for 40 seconds of action from the organizers of World Mental Health Day.
Royal Roads events
The university will host a series of events throughout the week. The Royal Roads community is invited to complete a "passport to wellbeing," sign gratitude banners hung throughout campus, practice yoga at the Recreation Centre, take a trek through the woods to identify mushrooms with Royal Roads gardener Jeff Wright and attend a cognitive behavioural therapy talk by Jeff Glen.