In pursuit of seamless college transfers
Topics
Featured
Share online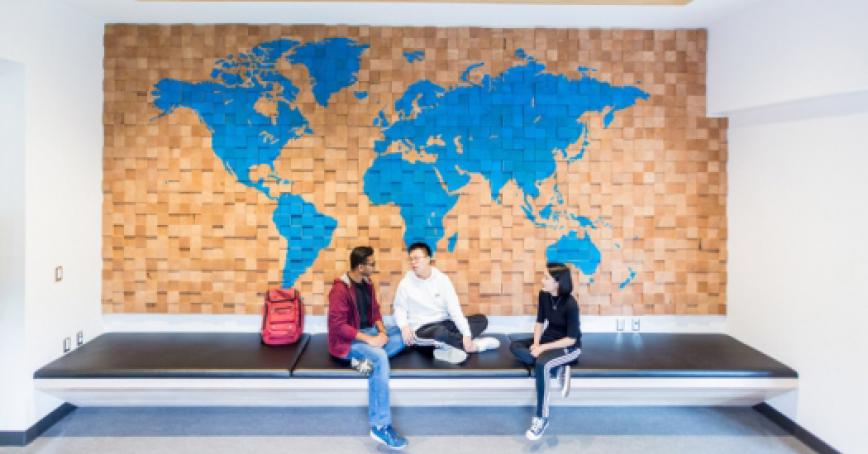 In a recent Inside Higher Ed article, Steven Mintz, executive director of the University of Texas System's Institute for Transformational Learning, spoke to four major barriers of innovation in higher education. One of the highest roadblocks he cited was the failure of universities to streamline the college transfer process. 
Over the past 24 years, Royal Roads University has worked to simplify the college-to-university pathway through transfer-friendly degree-completion programs, and collaborative block transfer agreements. There are 325 transfer pathways and counting. Examples include the recent College University Partnership (CUP) with the San Mateo County Community College District (SMCCCD, also known internationally as the San Mateo Colleges of Silicon Valley), providing pathways to four Royal Roads bachelor degrees from six associate degree programs across SMCCCD's Cañada College, Skyline College and the College of San Mateo. 
Programs like Royal Roads' Bachelor of Arts in Professional Communication (BAPC) also allow students to accelerate their degree by completing their third and fourth years of study in 12-months, and graduate with both an associate degree from a community college and a RRU bachelor's degree after only three years of study.
"We are committed to a fluid student experience, choosing partners and developing agreements that create efficiencies for students, while maintaining an exceptional continuum of learning," said Tasha Welch, Royal Roads' director of international collaboration and development.
Royal Roads is taking this approach across the United States. The university attended the Community Colleges for International Development (CCID) Annual Conference in February 2019 and developed additional transfer articulation agreements with community colleges across the country.
"We're happy we could further opportunities that benefit students and our schools." said Claire Clarke, international partner relations coordinator. 
In addition, Royal Roads has negotiated block transfer agreements with universities and colleges internationally, allowing transfer students from around the world more options and flexibility.
Visit the Royal Roads website for more information, requirement information and a full listing of block transfer agreements.