President's Statement on Anti-Racism: Information on actions
Topics
Share online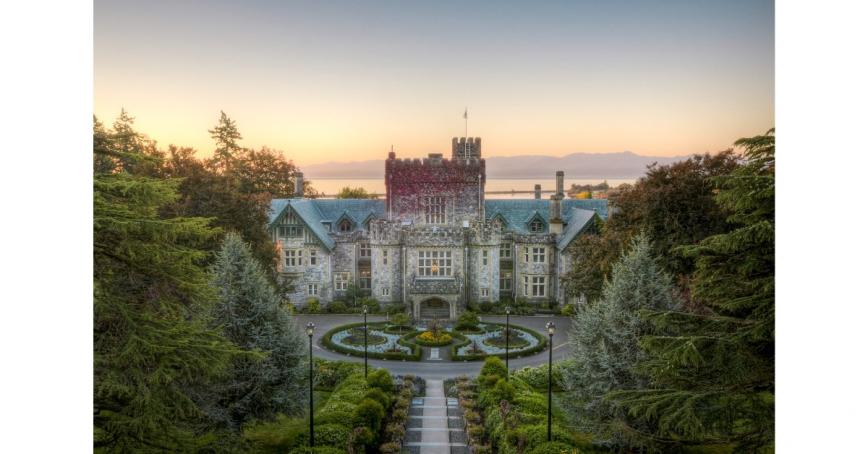 Royal Roads University has been working to centre equity, diversity and inclusion in our educational discourse, university life and as an employer.
Here's some of what we've done so far.
Our Diversity Action Group, made up of students, faculty and staff, works to promote and support diversity. Email the Diversity Action Group to join.
The university has endorsed the Dimensions charter, a commitment to increasing diversity amongst researchers.
In 2019, Royal Roads received a Canada Research Chair grant to build capacity in equity, diversity and inclusion. Out of that, we created the university Equity, Diversity and Inclusion Action Plan. To guide this work, I chair a president's steering committee on equity, diversity and inclusion activities.
Some examples of our action plan goals include focusing faculty recruitment on Indigenous women scholars, training everyone involved in recruitment to be aware of unconscious bias, and making sure people of colour sit on research search committees. We also offer implicit bias training for all employees and work with the Canadian Centre for Diversity and Inclusion.
We greatly value our partnerships with Indigenous communities, especially the Xwsepsum (Esquimalt) and Lekwungen (Songhees) ancestors and families, on whose traditional lands the university is located. We work with these and other local nations in small and large ways, including on the future of the Royal Roads lands.
We offer Indigenous students culturally informed support through Indigenous Student Services, and a safe space in Sneq'wa e'lun, the Blue Heron House. We are grateful to be guided in this work by the Heron People, a circle of Elders/Old Ones.
We are drafting an anti-racism statement and policy that makes it even more clear what we must do and what we cannot allow to happen in our learning community.
Finally, I will be meeting with a group of students, faculty and staff with expertise and lived experience on these issues, to discuss what other actions we might take.
It's a start. I have confidence in the Royal Roads community that we can fully embrace anti-racism and diversity. I'm here to listen to your ideas and experiences.