President Steenkamp on why students bring him hope
Topics
Share online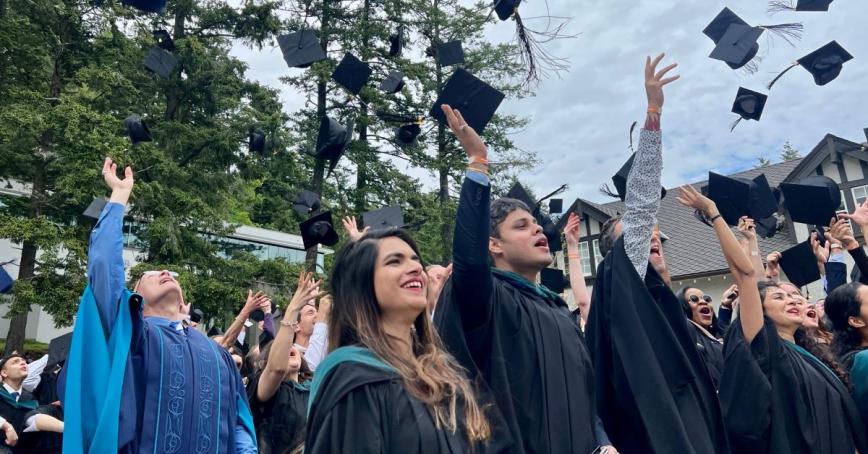 When reflecting on the role recent graduates will play in tackling the world's problems in an opinion piece in the Times Colonist, Royal Roads President and Vice-Chancellor Philip Steenkamp  quotes the late Tommy Douglas, saying: "Courage, my friends. 'Tis never too late to build a better world,".
Here is more of what he had to say:
"I truly believe it's far from too late to solve the biggest problems that face us. One reason for that hope is all around us: the students crossing stages in small towns and big cities all over this amazing country," says Steenkamp. "Institutes of higher learning such as Royal Roads University are bringing people together who share that hope. And all of us are bringing the full weight of our knowledge, skills and imagination to bear on addressing problems that range from climate adaptation to renewing civil society."
Read the full opinion piece in the Times Colonist.