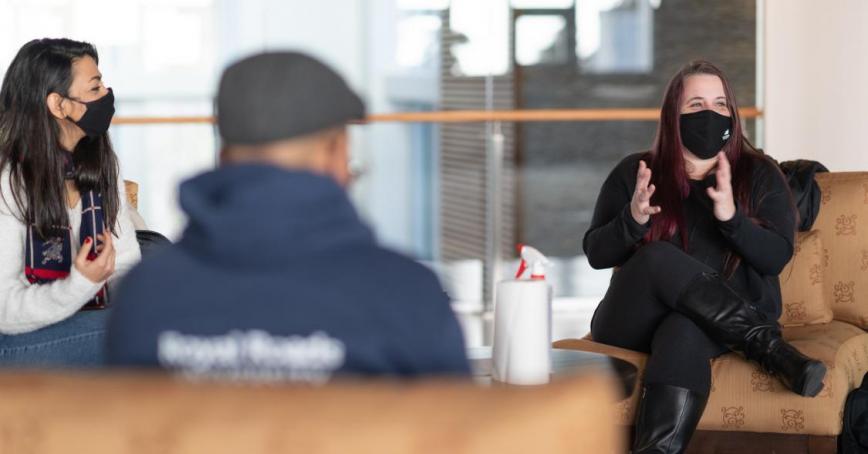 With a return to campus quickly approaching I know that there is a mix of excitement and anxiety. While it will be great to resume in-person learning, teaching and research, there are naturally still concerns about the enduring pandemic.
The good news is that we have seen a significant increase in vaccinations across the province following the orders on masks and vaccine passports earlier this week. Today I'm writing to provide details on additional measures we will be taking to enhance protection for our community and to ensure a successful return to campus.
These include:
Requiring all students, faculty, staff and visitors to campus to confidentially self-disclose their vaccination status; and
Requiring those who are not vaccinated or choose not to disclose their vaccination status, to participate in regular rapid COVID testing on campus.
These measures are a result of extensive discussions with the presidents of other post-secondary institutions, the Ministry of Advanced Education and Skills Training, and public health officials. Please be assured that special care will be taken to ensure that the confidentiality and privacy rights of all are respected. This will take a lot of work to put in place and I will provide further details on implementation, including timing, in the days ahead.
In the next week we will be launching an anonymous survey of our students, faculty and staff to determine vaccination coverage in our community and our rapid testing requirements. I strongly encourage you to complete the survey. As well there will be mobile vaccination clinics on campus in September — details to follow. Please get vaccinated!
Thanks again for your patience and your support as we navigate our way through this challenging time.