New skills for a new world
Topics
Featured
Share online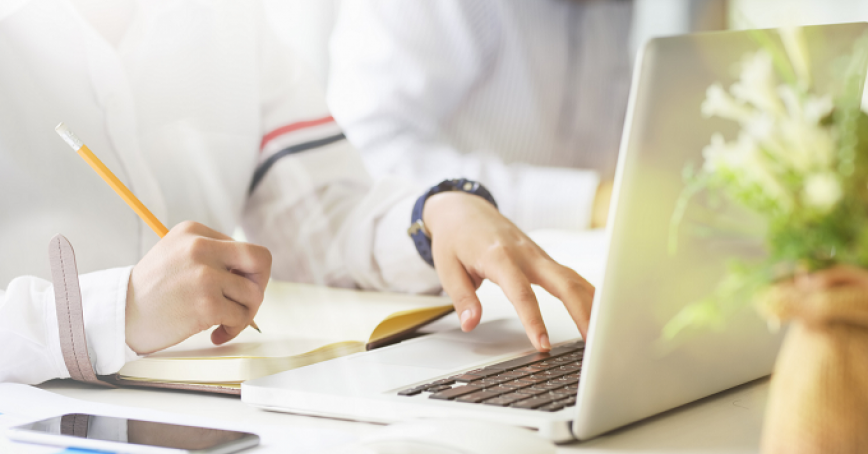 BC workers whose employment has been impacted by COVID-19 may be eligible to participate in a suite of fully funded micro-credential training programs at Royal Roads University.
Funded by the Ministry to Advanced Educations and Skills Training, Leading Projects in a Digital Environment and Workplace Communication Skills are short, skills-based offerings that enable participants to transition from training to employment with newly acquired skills, increased confidence and relevant and applicable transferable skills for the workplace.
"We're offering high-demand skills training that connects directly to labour market needs," says Zoë MacLeod, associate vice-president of Royal Roads Professional and Continuing Studies. "These programs provide participants with both professional skills they can use now as well as the option to connect their learning towards a certificate, diploma or degree in the future."
The initiative is part of a $4-million joint investment by the Province of BC and the Canada-BC Workforce Development Agreement to allow 15 public post-secondary institutions to provide short-duration micro credentials for more than 2,000 British Columbians.
Additional fully funded micro-credential offerings are also available for qualified applicants. Programs deliver training in supervisory, business administration and environmental fieldwork skills.
Apply now
Leading Projects in a Digital Environment (Closes Feb. 12, program starts Feb 15)
Workplace Communication Skills (Closes Feb. 15, program starts Feb 22 or March 22)
Business Administration Essentials (Closes Feb. 19, program starts March. 1)
Supervisory Skills (Closes Feb. 19, program starts March. 1)
Mineral Exploration, Geoscience and Environmental Field Assistant (Closes Feb. 19, program starts March. 1)