Métis students find futures in Royal Roads program
Topics
Featured
Share online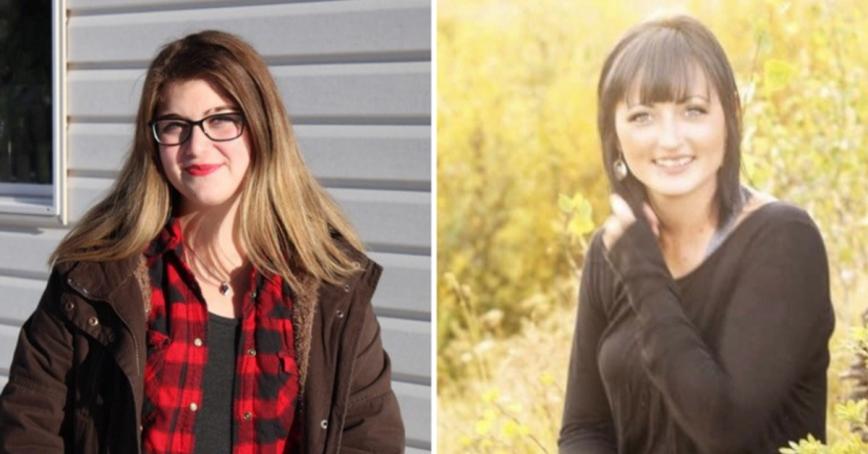 Nearly three months ago, Métis citizens Shannon Kingdon and Desseray Stepski were strangers.
But the two were united this past autumn when they both joined the Project Connect learning community as participants in a pilot program being offered through Royal Roads University's Professional and Continuing Studies department in partnership with the Métis Nation of BC (MNBC).
Kingdon, who is a single mother to three boys under the age of 13, says she lost her job when, in the early days of the pandemic, she asked for some time off to arrange child care after the daycare she'd used was closed due to public health orders.
Shortly afterwards, she learned about the opportunity to study at RRU through an MNBC newsletter.
"It truly is a blessing," says Kingdon, 32. "It came at the perfect time. When I was accepted into this program, I cried. I cried happy tears."
The Project Connect Professional Project Administrator Program offers Métis students the opportunity to complete courses in areas such as project management, operations management, leadership skills, business communications and writing, and Microsoft Office applications, all while earning a certificate from RRU.
Project Connect is funded by the federal government's Future Skills Centre and is the result of a collaborative partnership between RRU and MNBC. Its mixture of credit and non-credit courses emphasizes practical skills useful for employment across a range of business sectors.
"I believe that when students apply new skills and theory to solve practical business challenges, they are more likely to internalize and transfer learning to their professional and personal lives," says Edie Dittman, an instructor in the PPA program. Each student is unique in how they grow their professional practice as a result of experiencing the power of collaborating with each other. I expect that some students will build relationships that will endure beyond the course."
After working in two locations of a Burnaby pharmacy for roughly five years, Stepski, 22, witnessed a drug overdose on-site and took a month-long career gap to refocus and to begin shifting her professional path. During her time away from the pharmacy, Stepski received a newsletter from MNBC that described Project Connect's upcoming online training program.
"It came at the perfect time, honestly," says Stepski about the opportunity.
Stepski, who now lives in Prince George, and Kingdon were placed on the same team during Dittman's operations management course for several group-work assignments. The duo found out that they have a lot in common and began to support one another in-and-out of the course, both personally and professionally.
"We message each other once and a while. She's very helpful," says Stepski about Kingdon. "I think Shannon is an amazing person. Absolutely amazing!"
The first of three cohorts of the program, currently being offered to 16 registered Métis citizens from across BC, will conclude in February with future cohorts starting in April and September 2021. In all, 60 students are expected to take advantage of this fully-funded educational opportunity.
Stepski lauded Royal Roads instructors for their compassion and her peers for sharing their experiences and backgrounds.
"You're not looking at something through a single lens — It's really engaging to be part of that."
When asked if program participants felt the education and employment training program was meaningful, both participants expressed gratitude for the opportunity.
Kingdon added "I am very grateful to have this chance to better my life, to better the lives of my children."
Tim Brigham, the RRU lead for Project Connect, is optimistic the PPA program will help Métis students of all ages gain meaningful employment after completing the program.
"It's important to me and to the RRU team that we're able to offer training programs like this one that have the potential to engage Indigenous communities in a meaningful way," says Brigham.
"Our hope for students is that the PPA program enables them to find fulfilling and sustainable employment. It's really exciting for the team to hear from students that this is really the right program at the right time."
From the Métis Nation British Columbia website: "Métis citizens have been documented in B.C. as early as 1793 when Sir Alexander Mackenzie's expedition traversed the Rockies and established a sign-post marking at North Bentinck Arm near Bella Coola on July 22, 1793.
For more on the Métis people in this province, visit MNBC's website.
To learn more about the PPA Program, please visit the Employment and Training ministry at MNBC.