How do you help victims of gender-based violence during a disaster?
Topics
Featured
Share online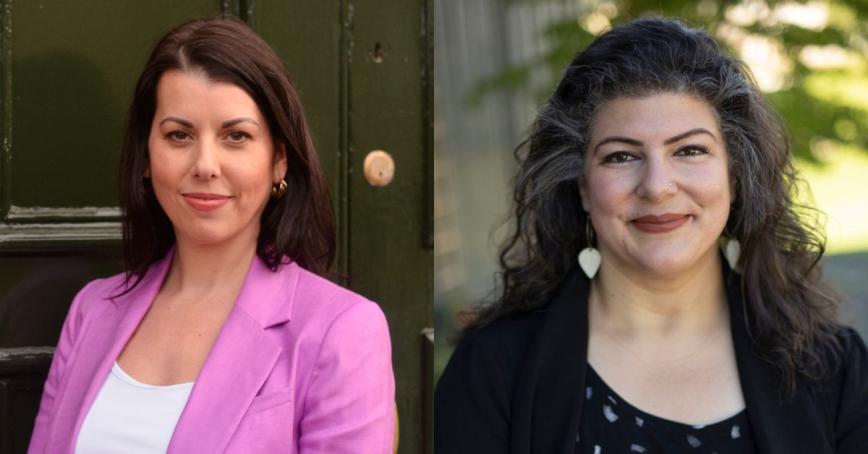 When floods, wildfires, storms — even pandemics — hit a community hard, the impact can be even more profound for people who experience unstable relationships and experience gender-based violence.
Research by two Royal Roads University alumni found that emergency management planning at all levels of non-profits to governments, also needs to include a plan to ensure responses are equitable and services are accessible no matter what the challenge.
Royal Roads Master of Arts in Disaster and Emergency Management alumni Alex Valoroso (2015) and Carmin O'Neal (2017), along with a MADEM alum from York University, Magda Sulzycki, developed protocol and business continuity guidelines for organizations to be better prepared when disasters strike. They presented Service Continuity Guidelines for the Gender-based Violence Sector at the Canadian Women's Foundation Shockproofing Communities National Virtual Summit.
Their work found that organizations that address gender-based violence are already overwhelmed with the day-to-day demands of this work. Studies show that gender-based violence can increase during, as well as in the aftermath of, disasters. When disasters occur, it's important for organizations to be able to resume operations quickly and support those impacted.
As part of their methodology, they gathered information by sending surveys to organizations across Canada and conducted focus groups.
"Violence increased drastically during the pandemic. Shelters were low in staff, everyone was at their capacity and ability to cope, and there was a lack of emergency planning to help them navigate that," says O'Neal, who grew up in Calgary and now lives in England, working for a global humanitarian organization where she is a consultant in gender and disaster management.
"I saw this increase [in gender-based violence]," says Valoroso, who lives in northern BC and runs her own consultancy on gender equity and social inclusion, with a focus on gender and disaster. "It felt so unjust, so unfair that, on top this humanitarian crisis, on top of whatever event was going on, there was this hidden, underground component that existed."
They say gender-based violence during COVID was primarily intimate partner violence — physical, sexual, emotional and financial abuse — with anecdotal evidence of people being coerced into transactional sex to, for example, pay for rent. The most common victims were women and gender-diverse people. In the case of disasters, gender-based violence not only occurred in the home, but there have been reports of sexual assaults in shelters where people had gathered for safety.
In the case of the pandemic, already stretched organizations that provided support for victims of such violence were affected, and staff were sometimes left to volunteer their time to try to maintain services while also using their own resources, such as personal computers, phones and internet service.
"They're already overextended," Valoroso says. "[A disaster] really creates this pressure point for organizations…How do they decide what they can and can't do? How do they resume business functions as soon as possible?"
She adds: "It was fascinating to look at all the challenges that non-profit organizations face, especially those dealing with gender-based violence. I have to say that COVID really shone a light on the level of gender inequity and gender-based violence that's being experienced in our communities."
The team's research revealed a solution for future disasters: "Plan ahead," O'Neal says. "Do a service-continuity plan so you have a plan that's detailed and including all sorts of different scenarios so you know what your organization is going to do in that situation and how you're going to maintain your services during an emergency.
"They have to be able to continue to provide services or there could be some very drastic and devastating outcomes," she says.
"It occurs every day in my town, in your town, in all communities, to a whole spectrum of people," Valoroso says.
She adds: "The report is advocating for more core funding and a little bit more flexibility to do the work that's so crucial. Many organizations are already at a crisis point and when you throw a disaster on top of that, those who are already marginalized will experience greater impacts."
Interested in learning more about how to keep people and communities prepared and protected for future disasters? Check out the Master of Arts in Disaster and Emergency Management.